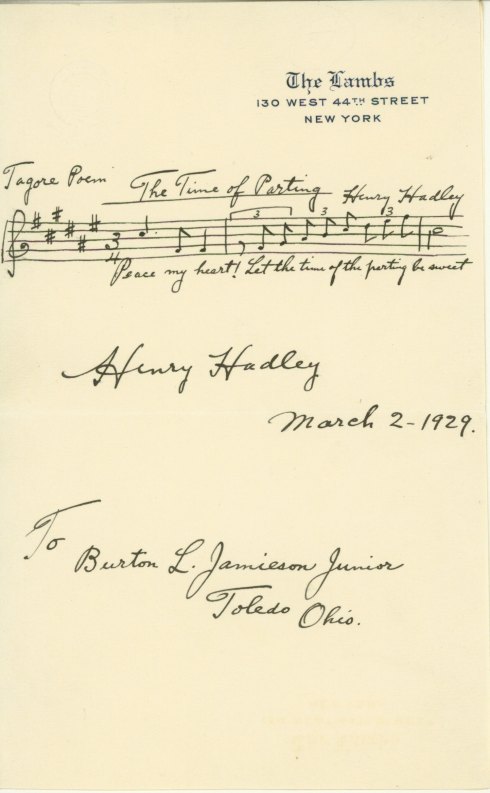 Click Image to Zoom
Enlarge Image
Hadley, Henry
Autograph Musical Quotation Signed
"Henry Hadley". To "Burton L. Jamieson Junior". New York, March 2, 1929. One side of folded stationery.
Hadley neatly pens the first three bars of his song "The Time of Parting" and credits the text author, Rabindranath Tagore, above the key signature. The quotation is on an embossed letterhead from The Lambs, a popular theatrical and dining club for artists in New York City at the time.
Henry Hadley, founder of the National Association for American Composers and Conductors, is best remembered as a tireless advocate for American music. His own compositions, which include no less than two hundred sentimental art songs, were quite popular during his lifetime.
AMQ-01597
$250