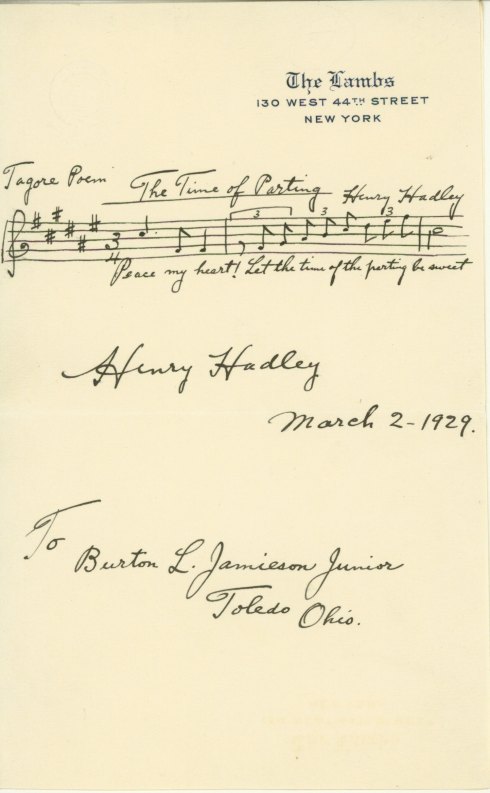 Click Image to Zoom
Enlarge Image
Hadley, Henry (1871-1937)
Autograph Musical Quotation Signed
"Henry Hadley". To "Burton L. Jamieson Junior". New York, March 2, 1929. One side of folded stationery.
Hadley neatly pens the first three bars of his song "The Time of Parting" and credits the text author, Rabindranath Tagore, above the key signature. The quotation is on an embossed letterhead from The Lambs, a popular theatrical and dining club for artists in New York City at the time.
Henry Hadley had a distinguished career both as composer and conductor and was a tireless advocate for American music, founding in 1933 the National Association for American Composers and Conductors, a non-profit organization dedicated to the task of fostering American music. He was also instrument in establishing the music festival which became Tanglewood.
AMQ-01597
$250