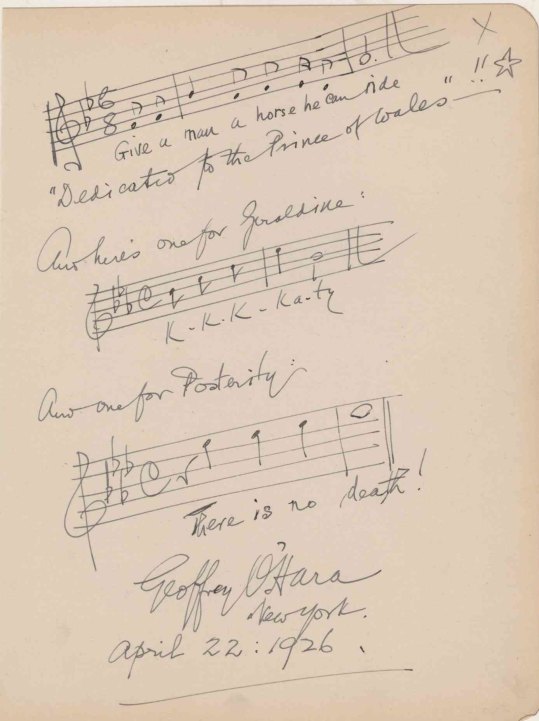 Click Image to Zoom
Enlarge Image
O'Hara, Geoffrey (1882-1967)
Album Leaf with Three Autograph Musical Quotations Signed
"Geoffrey O'Hara". New York, April 22, 1926. Quarto. In excellent condition.
3 quotes from hit songs
A large album leaf containing three treble-line quotations from some of O'Hara's best-known songs, each penned with its own inscription: two bars of "Give a Man a Horse", here dedicated to the Prince of Wales, two bars of "K-K-K-Katy", offered for Geraldine, and two bars of "There is No Death", given for Posterity.
Geoffrey O'Hara was Canadian but moved to the U.S. in 1904. In 1913, O'Hara undertook the recording of traditional Indian songs on behalf of the American government and was a singing instructor of patriotic songs for American troops during World War I. He was a vaudeville performer, composer, teacher, and musicologist. He wrote over five hundred popular songs, the most successful of them by far being "K-K-K-Katy".
AMQ-01577
$350