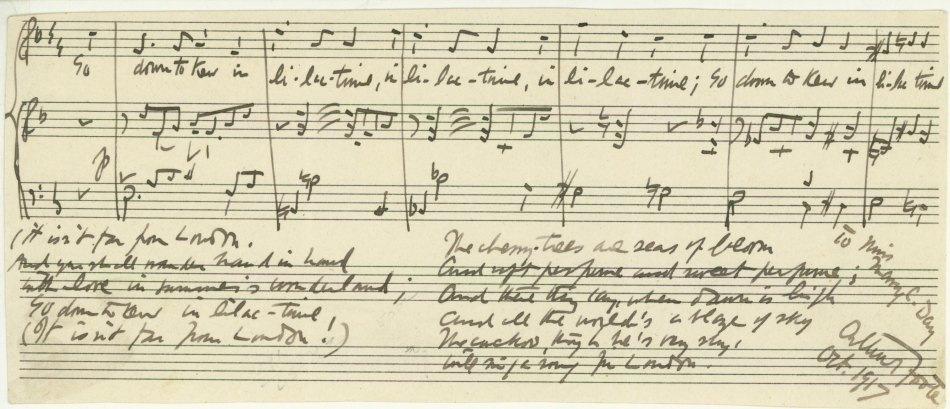 Click Image to Zoom
Enlarge Image
Foote, Arthur (1853-1937)
Autograph Musical Quotation Signed
"Arthur Foote". To "Miss Mary C. Day". October 1917. 3.5" h x 8.75" w. Oblong trimmed sheet of staff paper. Very good (glue residue at corners of verso).
A quotation from "Lilac Time".
Six bars for piano and voice from Arthur Foote's well-known song "Lilac Time." The American composer provides lyrics beneath the vocal line and additional lyrics beneath the staff.
Upon graduating from Harvard in 1874, Arthur Foote became the recipient of the first MA in Music awarded by an American university. From there he started a successful career as a composer and teacher. "Lilac Time," one of his most popular and enduring songs, was published in 1917, the same year this quotation is dated.
AMQ-01576
$400