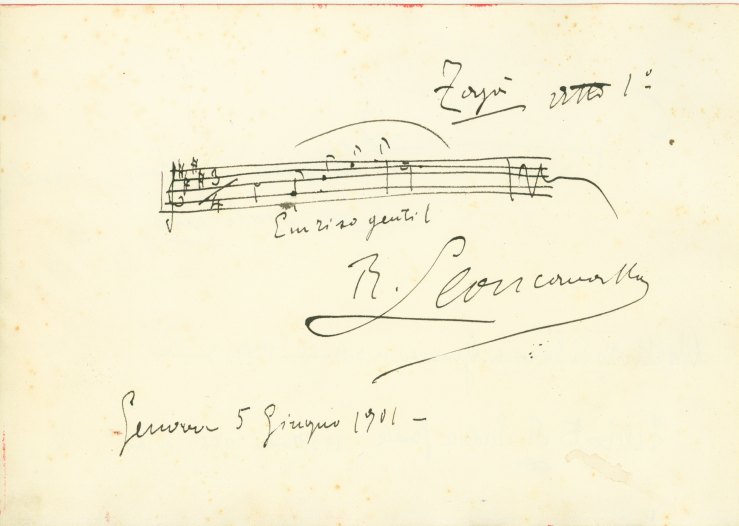 Click Image to Zoom
Enlarge Image
Leoncavallo, Ruggero (1857-1919)
Autograph Musical Quotation Signed
"R. Leoncavallo". June 5, 1901. 7.5" h x 10.75" w. One side of an album leaf (with other minor entries on verso). Overall very good condition; some light spotting towards margins.
Unusually bold quote from the opera Zazà
Leoncavallo offers two bars from Act I of his Zazà, a comic opera for which he served as both librettist and composer. His large and handsome signature fills the center of the page. The leaf bears no inscription.
Noted for its incorporation of Parisian café music and the inclusion of a recurring stage band, Zazà figures among Leoncavallo's most successful and enduring works. Arturo Toscanini conducted the premiere in November 1900; it would later become a favorite of the celebrated sopranos Emma Carelli and Geraldine Farrar.
AMQ-01073
$1,200