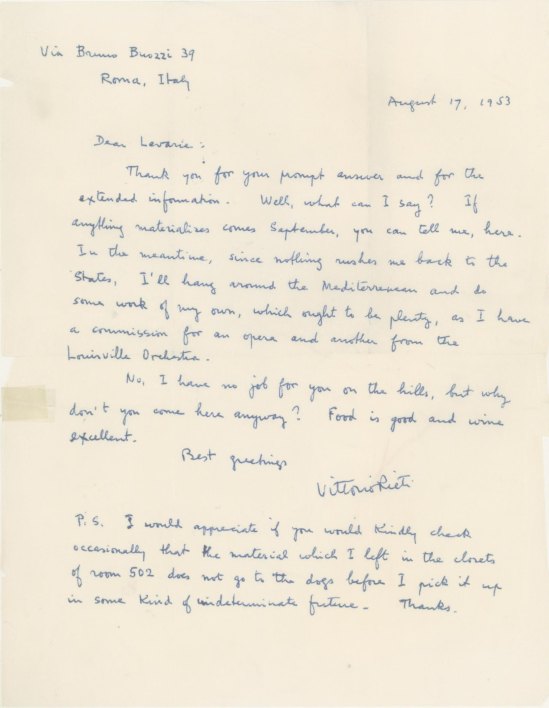 Enlarge Image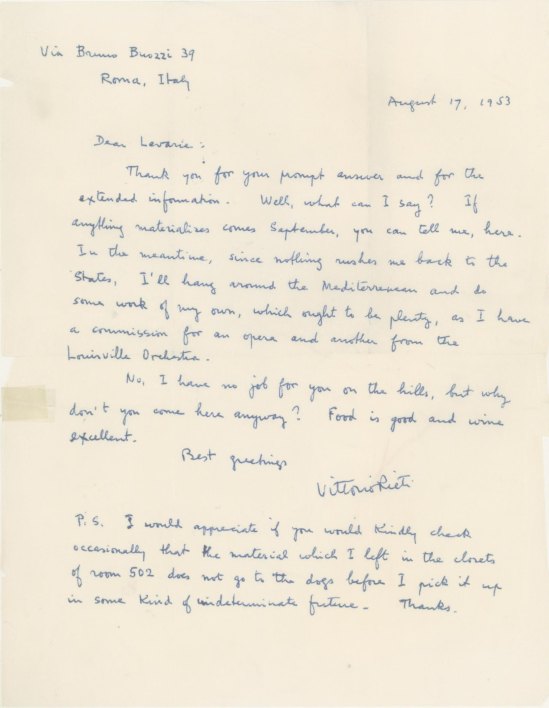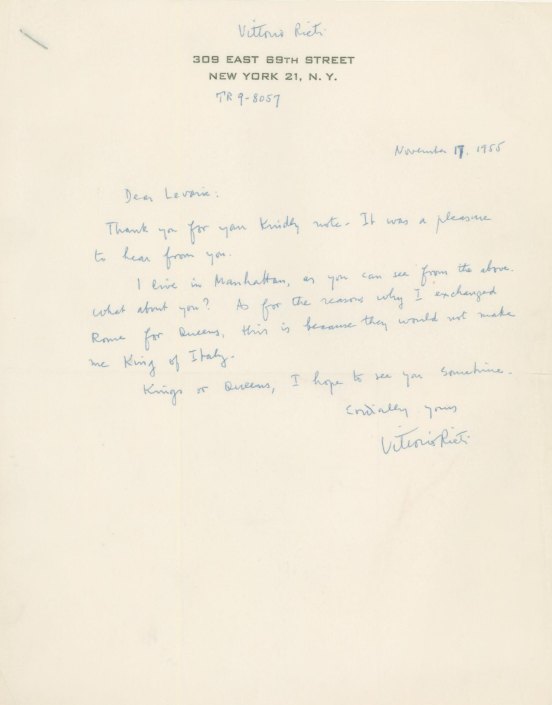 Rieti, Vittorio (1898-1994)
Two Autograph Letters Signed
"Vittorio Rieti". To Siegmund Levarie. Rome, 1953; New York, 1955. 1 p. each on onionskin paper. In good condition, if a bit fragile. Some marginal chips and creases to both. Letter of 1953 with small scotch tape at left (not affecting); letter of 1955 with staple at upper left (not affecting).
The Italian-American composer writes to music scholar Siegmund Levarie in 1953 from Rome about an unspecified matter that might
materialize come September
and continues:
I'll hang around the Mediterrenean
[sic]
and do some work of my own, which ought to be plenty, as I have a commission for an opera and another from the Louisville Orchestra.
In a shorter note from New York dated 1955, Rieti wittily informs Levarie of his change of address: I live in Manhattan now… As for the reasons why I exchanged Rome for Queens, this is because they would not make me King of Italy.
In 1953, the Louisville Philharmonic Society commissioned a work from Vittorio Rieti using a grant it had received from the Rockefeller Foundation. The resulting piece was Introduzione e Gioco Delle Ore, which the ensemble premiered in October 1954.
ALS-16003
$150