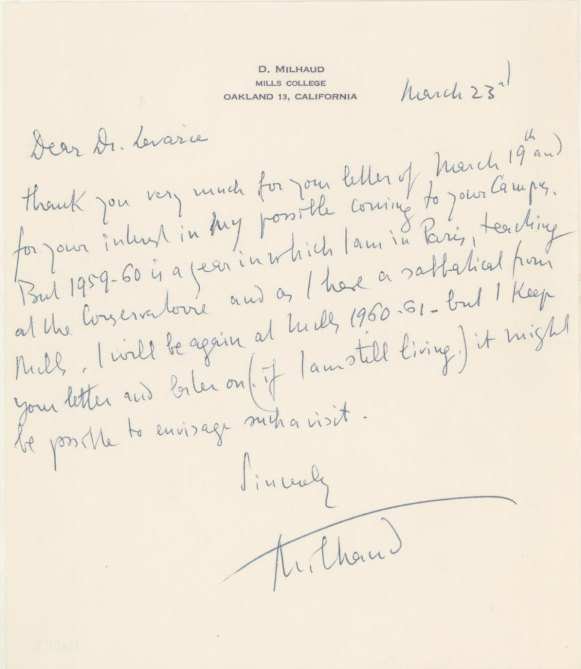 Click Image to Zoom
Enlarge Image
Milhaud, Darius (1892-1974)
Autograph Letter Signed
"Milhaud". To Siegmund Levarie. Oakland, California, March 23, [late 1950s]. Small octavo. 1 p. on letterhead. In very good condition with a vertical crease at either side.
The French composer writes to decline an invitation from music scholar Siegmund Levarie to visit Brooklyn College: 1959-1960 is a year in which I am in Paris, teaching at the Conservatoire… I will again be at Mills 1960-61 - but I keep your letter and later on (if I am still living,) it might be possible to envisage such a visit.
Milhaud accepted a teaching position at Mills College in California after fleeing France in 1940. Once peace was restored after World War II, he began splitting his time between the continents: one academic year at the Conservatoire, the next at Mills. He enjoyed this arrangement from 1947 until 1971, when poor health forced his retirement.
ALS-16002
$225