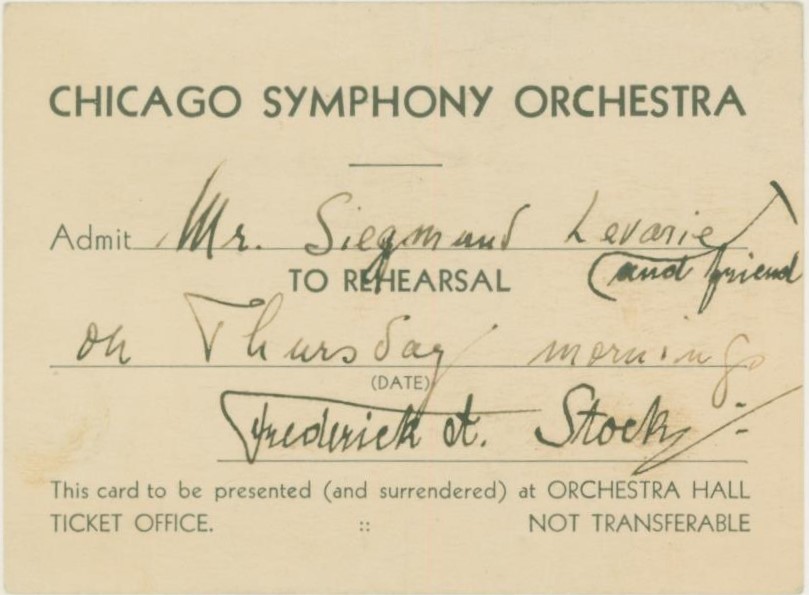 Enlarge Image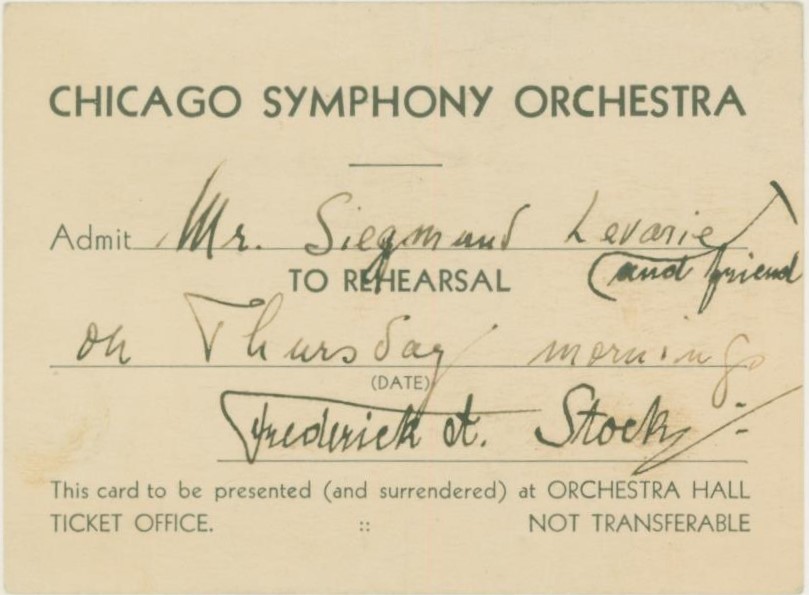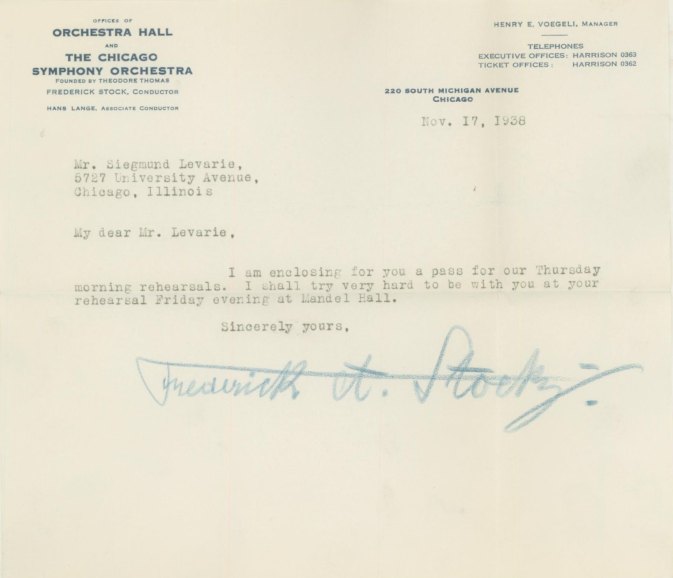 Stock, Frederick (1872-1942)
Typed Letter and Rehearsal Pass, Both Signed
"Frederick A. Stock". To Siegmund Levarie. Chicago, November 17, 1938. 1 p. on Chicago Symphony Orchestra letterhead. With rehearsal pass and original envelope. Crisp and clean with typical folds.
The Chicago Symphony Orchestra conductor writes to music scholar Siegmund Levarie, enclosing a pass for the orchestra's rehearsal that Thursday. It seems Levarie did not attend, as the pass indicates it should be presented (and surrendered) at Orchestra Hall.
Frederick Stock conducted the Chicago Symphony Orchestra for 37 years, assuming its baton from his mentor Theodore Thomas in 1904. The orchestra became one of America's best and boasted a particularly fine brass section under his leadership. Although he relied on the help of an assistant conductor by the time he wrote this letter, Stock continued to conduct until his death.
Levarie had only just immigrated to the United States to serve as Director of Concerts at the University of Chicago when he received this rehearsal pass. He became an active figure in the city's concert life during his fourteen-year tenure there.
ALS-16001
$125