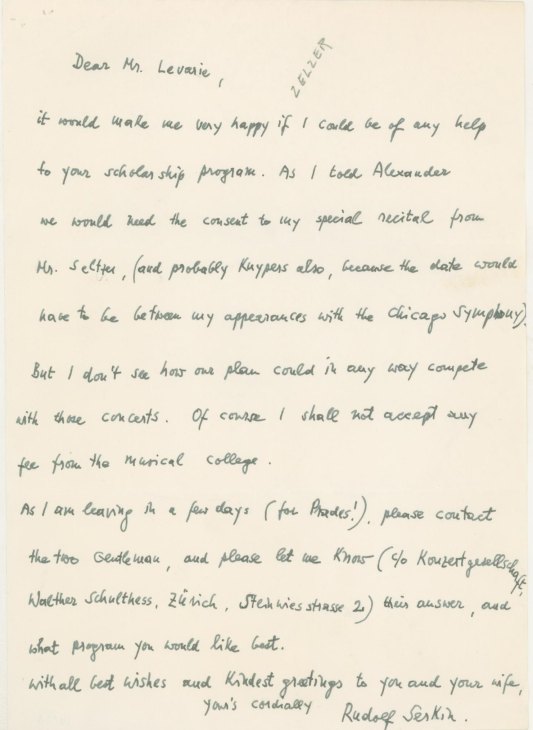 Click Image to Zoom
Enlarge Image
Serkin, Rudolf (1903-1991)
Autograph Letter Signed
"Rudolf Serkin". To Siegmund Levarie. Likely early 1950s. 1 p. In very good condition with typical folds. Hole from staple at upper left (not affecting).
The eminent pianist writes to music scholar Siegmund Levarie about arranging a performance in support of Levarie's students:
it would make me very happy if I could be of any help to your scholarship program… we would need the consent to my special recital (…because the date would have to be between my appearances with the Chicago Symphony). But I don't see how our plan could in any way compete with those concerts. Of course I shall not accept any fee from the Musical College.
One assumes Serkin wrote this note between 1952 and 1954, when Levarie served as Dean of the Chicago Musical College.
Just before the time of this letter, in 1951, Serkin founded the Marlboro Music School and Festival in Vermont with his father-in-law, violinist Adolf Busch. The elite festival, which still operates today, has had an enormous impact on the development of chamber music performance in America.
ALS-16000
$175