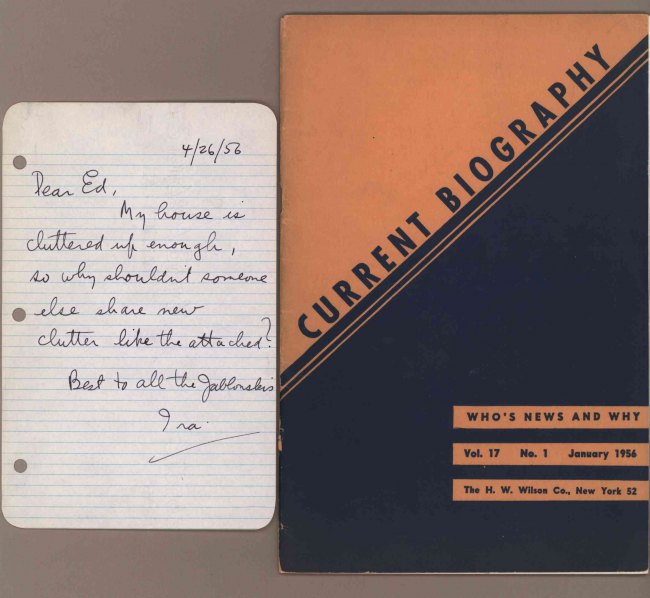 Enlarge Image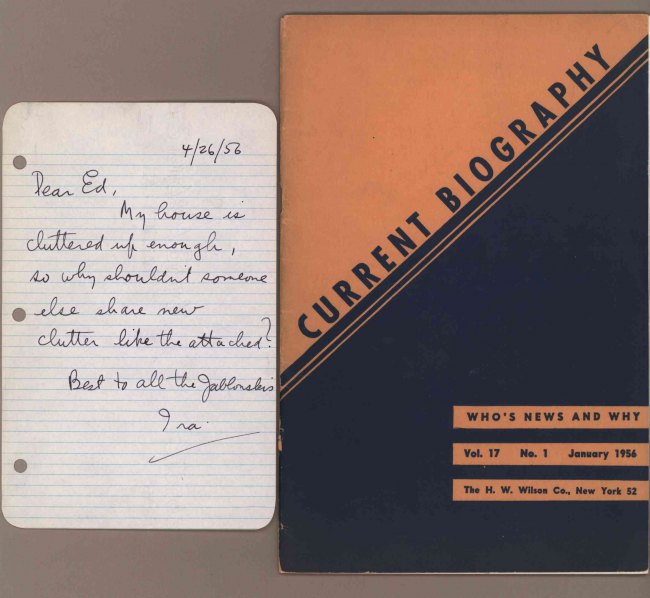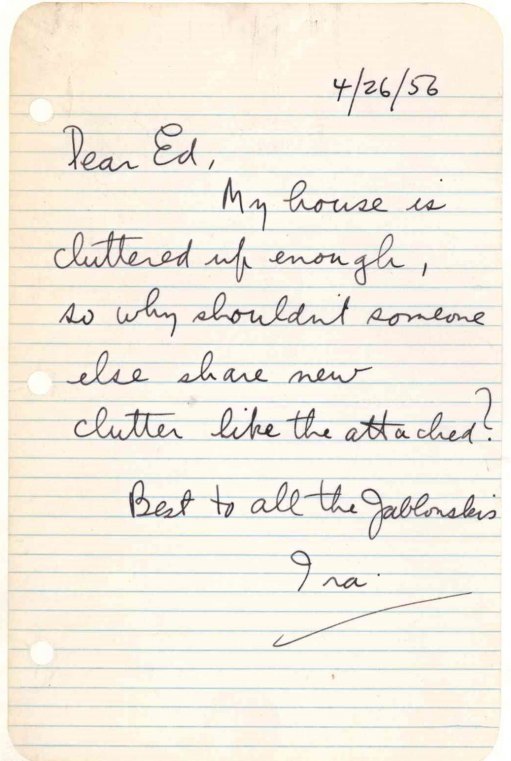 Gershwin, Ira (1896-1983)
Autograph Letter Signed
"Ira". To Ed Jablonski. April 26, 1956. Octavo. 1 p. ALS in excellent condition. Magazine wrappers beginning to detach; otherwise fine.
Ira Gershwin jots a short note on lined paper to Ed Jablonski, offering him the January 1956 issue of
Current Biography
:
My house is cluttered up enough, so why shouldn't someone else share new clutter like the attached? All the best to the Jablonskis, Ira
.
Current Biography was a monthly magazine that presented articles on people who are prominent in the news. Thirty-two biographical sketches comprise this issue, including profiles on Ira Gershwin, Harry Belafonte, and Regina Resnik.
Edward Jablonski was a writer on American musical theater and the author of the important biographies The Gershwin Years, Harold Arlen: Happy with the Blues, and Irving Berlin: American Troubadour. Jablonski also accumulated an extensive archive of tapes and letters, among which was a decades-long personal correspondence with Ira Gershwin.
ALS-15283
$150