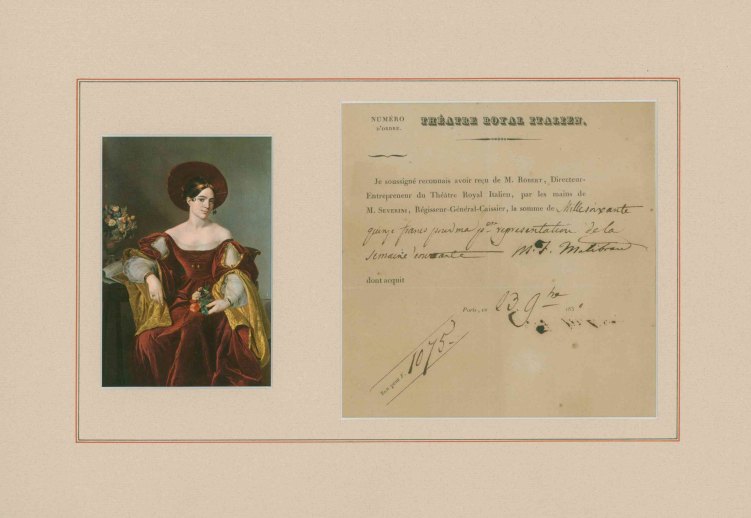 Enlarge Image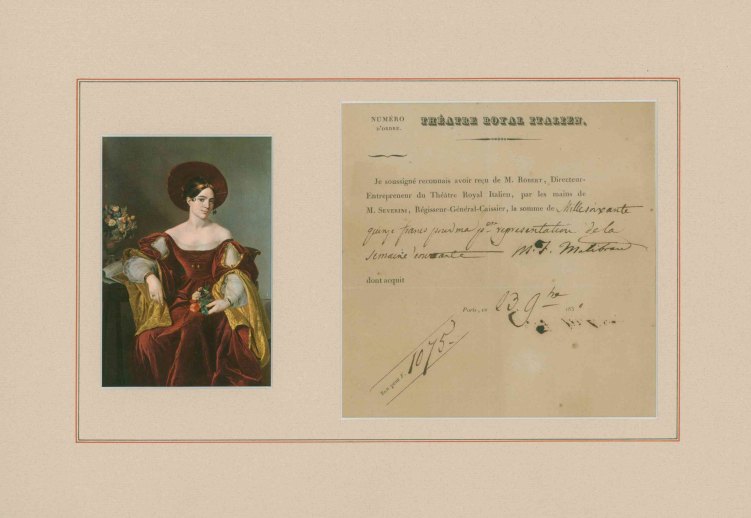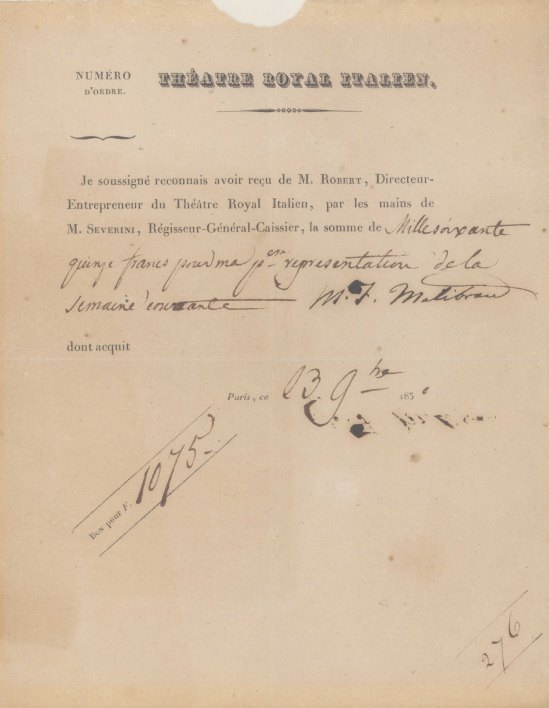 Malibran, María Felicitas (1808-1836)
Ensemble with Portrait and Receipt Signed
"M. F. Malibran". Paris, 1832. Total size in mat: 13" h x 18.25" w. In very good condition. Very minor spotting and typical folds.
The renowned Spanish singer has signed a receipt of payment from the Théatre Royal Italien in Paris, where she gave so many of her famous performances, reading: I, the undersigned, acknowledge that I have received from Mr. Robert, Director-Business Agent of the Royal Italian Theatre, through the hands of Mr. Severini, General Manager-Cashier, the sum of one thousand seventy five francs for my première performance of the current week. M.F. Malibran. Paris, November 13, 1832
Malibran, beautiful as she was dramatic, had a highly successful opera career and was revered to the point of being a cult figure. She was the daughter of the esteemed tenor Emanuel Garcia, the sister of the well-known soprano Pauline Viardot, and the wife of the violinist Charles de Bériot. She first appeared onstage at age five and gave her formal operatic debut at seventeen. She had a remarkable vocal range, singing roles as a contralto or a soprano, and she was also an accomplished actress. Malibran died tragically while pregnant from complications of a horse-riding accident. Her legacy also includes 50 songs of her own composition.
ALS-15213
$1,500