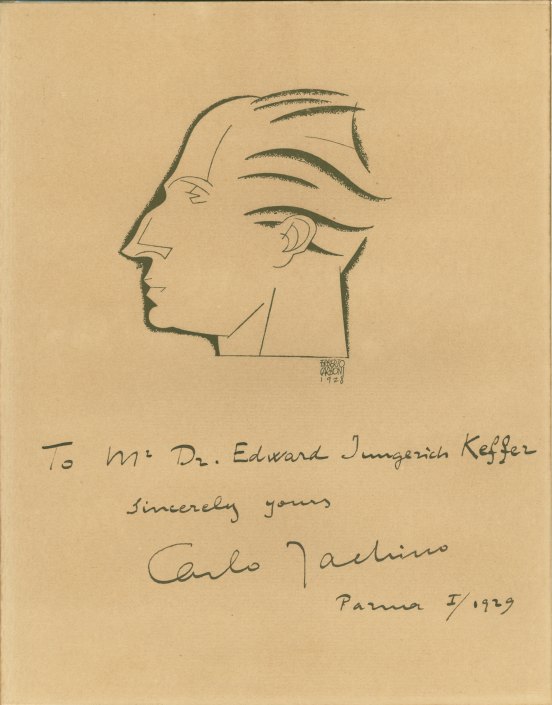 Click Image to Zoom
Enlarge Image
Jachino, Carlo (1887-1971)
Portrait by Carboni Signed
"Carlo Jachino". To "Dr. Edward Jungerich Keffer". Parma, January, 1929. 13.75" h x 11" w. One page on textured beige paper. Pristine.
The Italian composer signs beneath a facsimile sketch of his profile by the accomplished graphics designer Erberto Carboni.
Owing to a rather eclectic compositional style, Carlo Jachino enjoyed inconsistent success as a composer, though his opera
Giocondo e il suo re
was performed frequently in Italy during the 1920s. He worked as a teacher throughout his career and at the time he signed this sketch served as an instructor in Parma. Jachino was also the father of famed Italian film actress Silvana Jachino.
Eberto Carboni (1899-1984) was an Italian artist who made his name in advertising. He designed the official mark of RAI Television and contributed to notable campaigns for Barilla pasta.
ALS-14439
$175