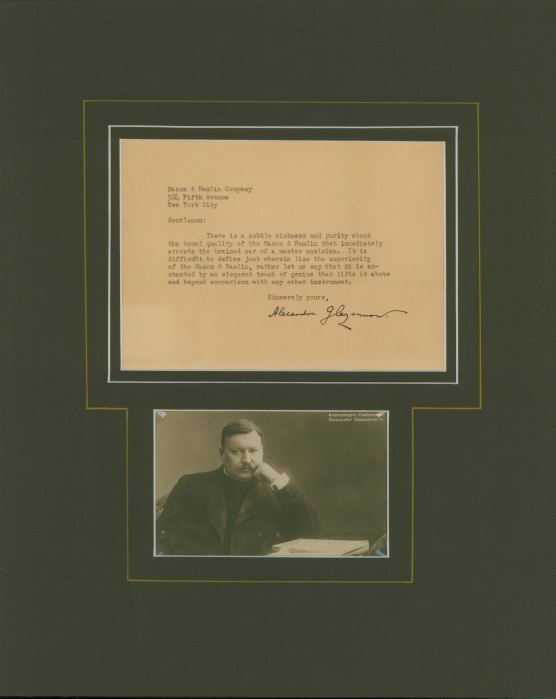 Click Image to Zoom
Enlarge Image
Glazunov, Aleksandr (1865-1936)
Ensemble with Typed Letter Signed
"Alexander Glazunov". Matted with total size of 15" h x 13" w. One page. Fine condition (with vertical creases).
A beautifully double-matted ensemble with a postcard photograph. The great Russian composer has written a promotional endorsement in English for the Mason & Hamlin piano company. Using some purple prose, Glazunov extols in part that their piano is enchanted by an eloquent touch of genius that lifts it above and beyond comparison with any other instrument.
Endorsing musical instruments has always been a common practice; Mason & Hamlin's instruments boasted endorsements by several notable composers, including Prokofiev and Ravel.
ALS-14392
$750