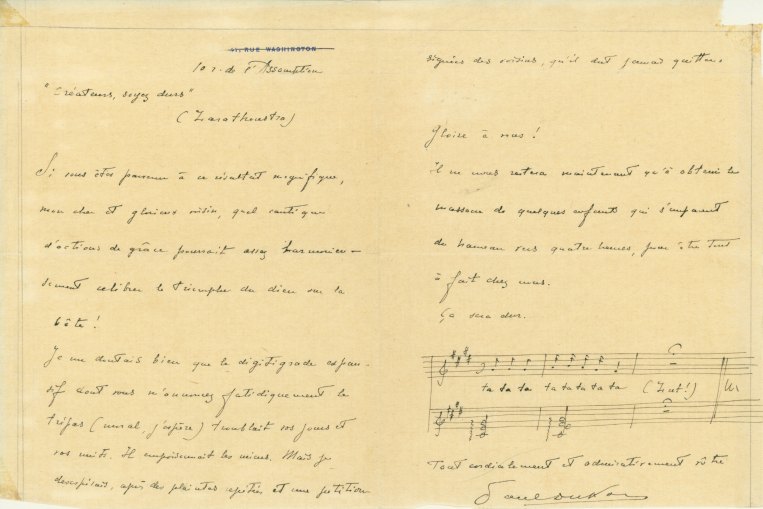 Click Image to Zoom
Enlarge Image
Dukas, Paul (1865-1935)
Autograph Letter with Musical Quotation Signed
"Paul Dukas". Paris, "10 de l'Assomption" [1908]. 7+" h x 10.75" w. Two pages of a folded sheet with address crossed out. Fine condition with small tear to top right margin (adhesive remains on verso).
A wonderful mock-heroic eulogy with a musical quotation.
The triumph of God over beast! Dukas starts with a quote from Zarathustra to commend a neighbor who has killed a troublesome cat or dog. What canticle of thanks could harmoniously enough celebrate this magnificent deed? Dukas has not doubted that the unspecified "digitigrade" had irritated his neighbor's days and nights, as it had poisoned his own, and he was beginning to despair of its ever leaving off. Dukas adds a frivolous suggestion for further action: All that remains is for you to obtain the massacre of a few children who take over the village at around 4 o'clock... before closing with a jaunty three-bar fanfare.
ALS-14377
$1,200