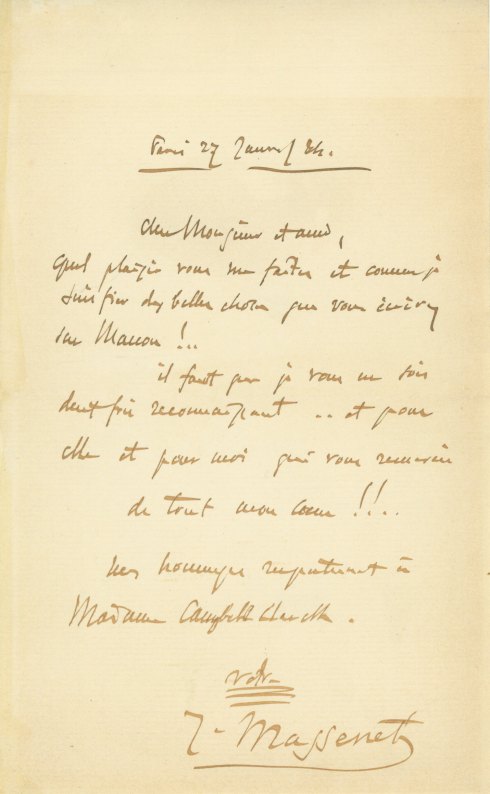 Click Image to Zoom
Enlarge Image
Massenet, Jules (1842-1912)
Autograph Letter Signed
"J. Massenet". To Campbell Clarke. Paris, January 27, 1884. Small octavo. 1 p. In excellent condition.
Massenet writes about Manon at time of premiere.
The prolific and popular opera composer writes to the eminent journalist, translator, and librettist Sir Campbell Clarke the week after the premiere of Manon, offering his wholehearted thanks for Clarke's flattering words about the opera: How happy you have made me and how proud I am of the lovely things you write about Manon!
Manon premiered on January 19, 1884 at the Opéra Comique. Praise from Campbell Clark was likely very dear to Massenet, as the Englishman was widely respected in France for his art and literary criticism.
ALS-14376
$200