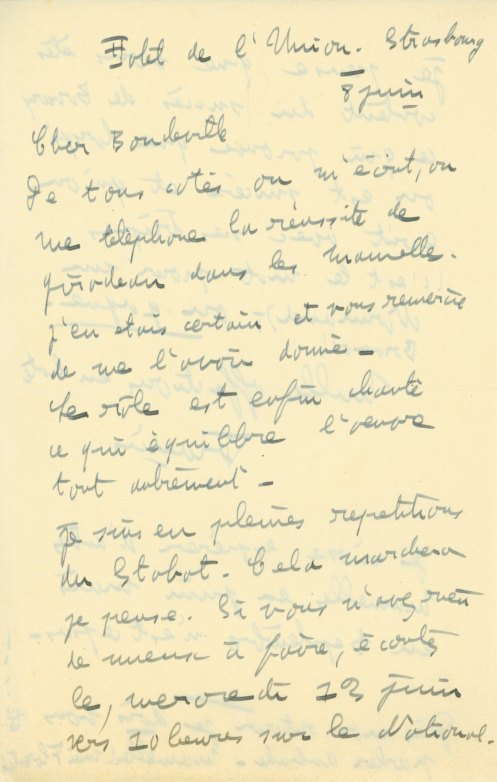 Enlarge Image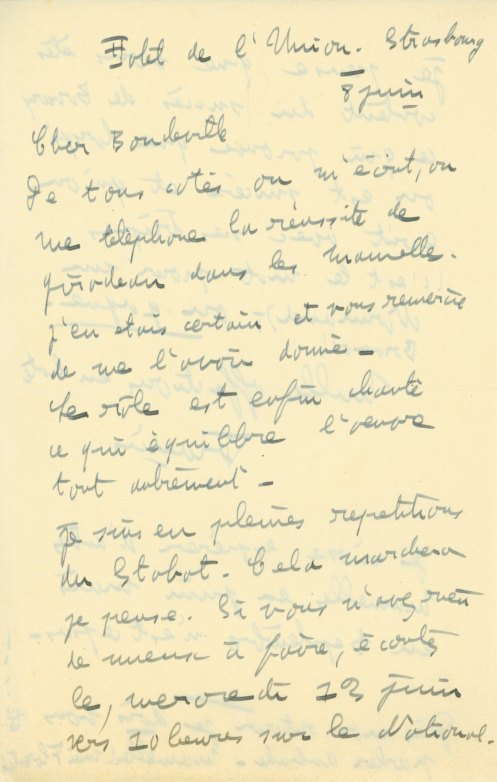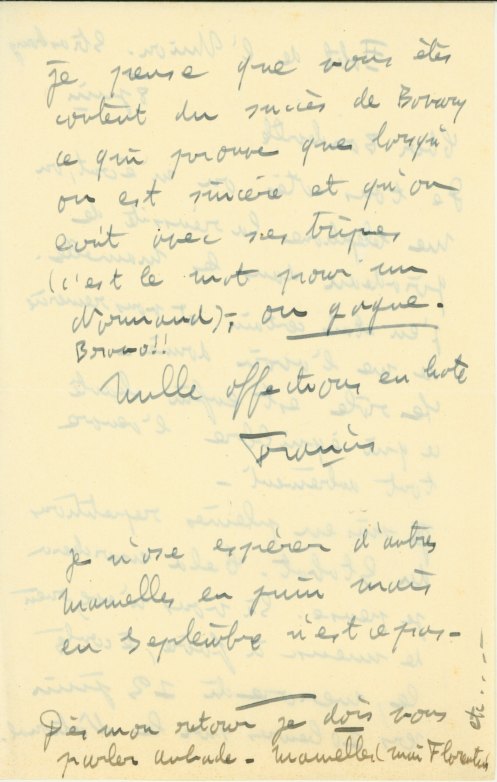 Poulenc, Francis (1899-1963)
Autograph Letter Signed
"Francis". 8.25" h x 5.25" w. Two pages. Excellent (slight bleedthrough from verso).
A nice autograph letter in French that mentions Mamelles de Tirésias and lauds the tenor Jean Giraudeau, reading in part: From all parts people write to me, call me about the success of Giraudeau in Les Mamelles de Tirésias [The Breasts of Tiresias]. I was sure of it and thank you for giving him to me. The part is finally sung, which balances the whole work. If you have nothing better to do, listen in, on Wednesday, June 13 at around 10 on the National. I think you are happy with the success of Bovary which proves that if you are sincere and write with your guts (the right word for a Normand), you win. Bravo!
Poulenc's wonderfully witty surrealist burlesque Les Mamelles de Tirésias premiered at the Opéra-Comique on June 3, 1947. Based on a play by Apollinare and started by Poulenc in the 1930s, the opera's plot and last line, "Frenchmen, make babies!" was considered particularly appropriate after the decimation of World War II. Although undated, this letter was probably written in 1953 at the time Les mamelles de Tirésias was recorded at the Théâtre des Champs-Elysées in Paris, with Cluytens conducting. The role of the husband Pinkerton was performed by Jean Giraudeau.
ALS-14365
$850