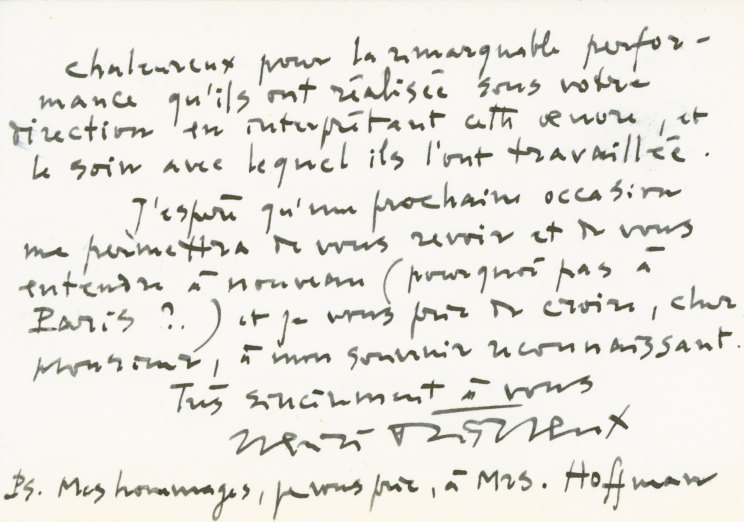 Enlarge Image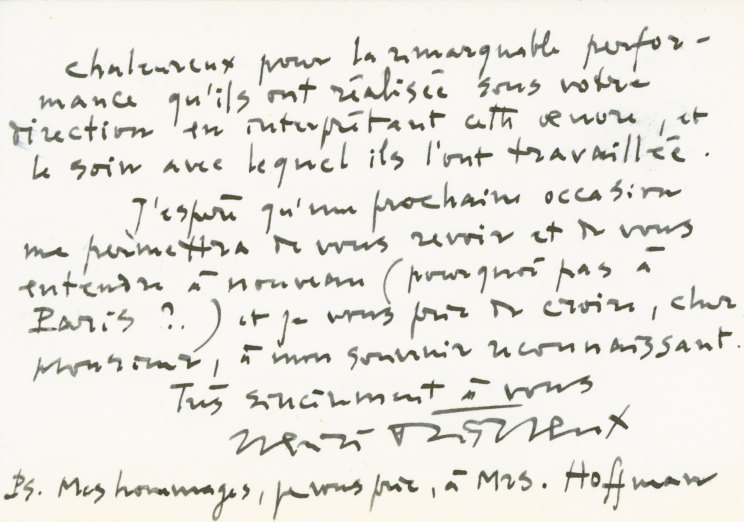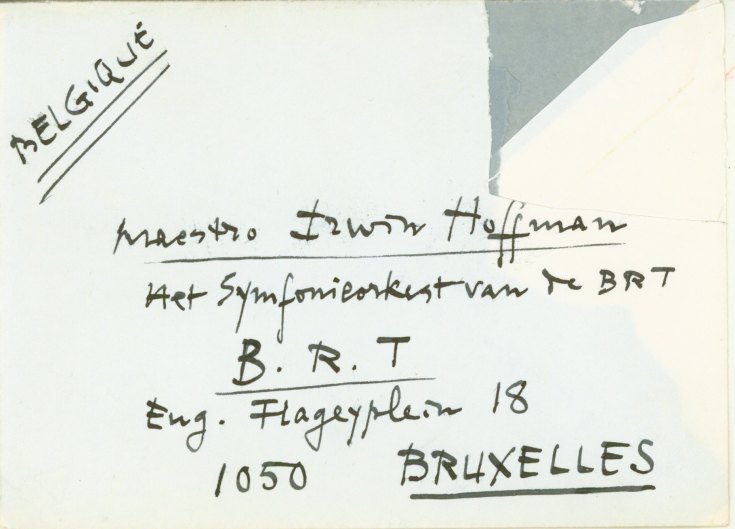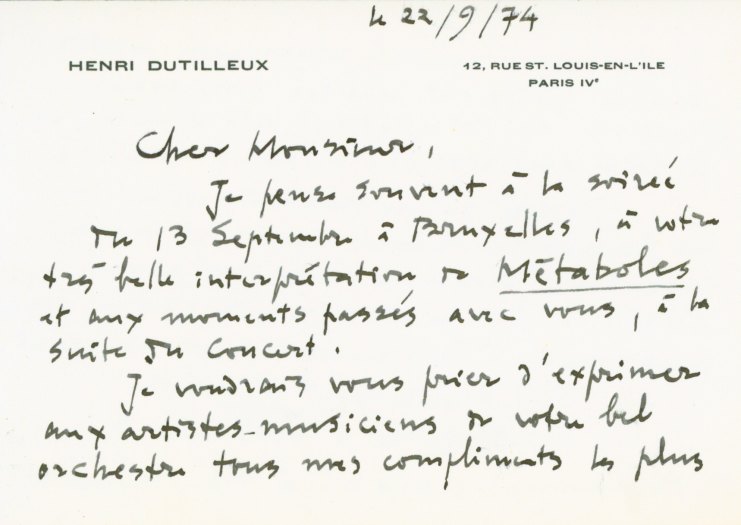 Dutilleux, Henri (1916-2013)
Autograph Letter Signed
"Henri Dutilleux". To "Maestro Irwin Hoffman". Paris, Sept. 22, 1974. Two sides of note card with composer's letterhead and envelope with his return address sticker (stamp removed). Excellent condition.
Dutilleux warmly thanks Hoffman for a recent performance: I think often of the evening of 13 September in Brussels, of your very beautiful interpretation of Métaboles, and of the moments we spent together after the concert. I would like you to express my compliments to the musicians of your orchestra for their remarkable performance.
Dutilleux composed the orchestral work
Métaboles
between 1959 and 1964. Its third movement, "Obsessionnel," is Dutilleux's only composition to use a twelve-tone row, a method he never fully embraced.
Irwin Hoffman (1924-2018) was an American conductor. After studying under Serge Koussevitsky, he began a sixty-year career in which he served as the music director of the Vancouver Symphony, the conductor of the Chicago Symphony Orchestra, and the first music director of the Florida Symphony.
ALS-14240
$300