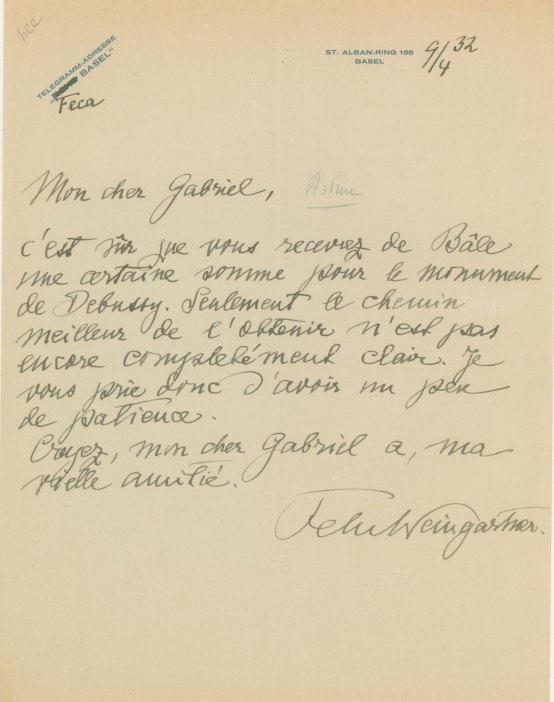 Click Image to Zoom
Enlarge Image
Weingartner, Felix (1863-1942)
Autograph Letter Signed
"Felix Weingartner". To Gabriel Astruc. Basel, April 9, 1932. 1 p. In French. Excellent condition with typical folds. Very lightly browned and creased at top margin.
The respected German conductor writes, in French, to French author Gabriel Astruc, assuring him that a payment will be forthcoming and asking for his patience regarding a payment owed for work in connection with the Debussy monument.
The unveiling of the Debussy monument was marked by a grand ceremony in Paris on June 17, 1932 in which Weingartner conducted a live transmission of
Prélude à l'après-midi d'un faune
with the Basel Orchestra.
The committee for the monument's inauguration included several prominent critics of the day. Their favorable reviews of the sculpture -- which included a piece written by Astruc for Le Temps -- helped to ensure the monument received a positive reception.
ALS-14234
$150