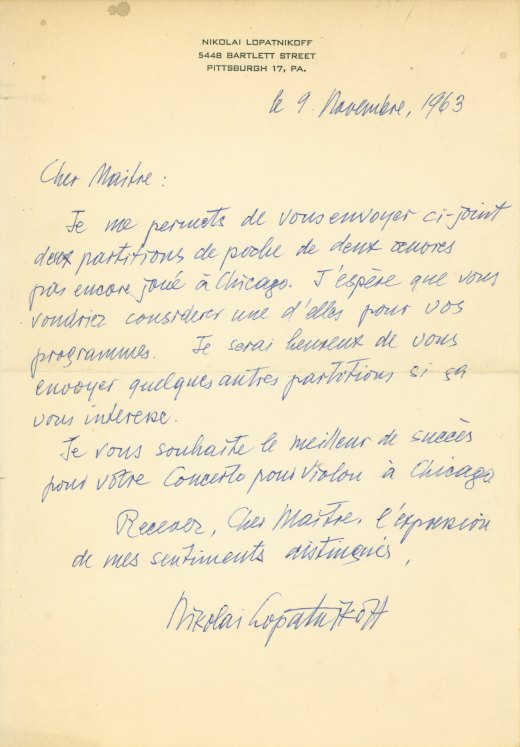 Click Image to Zoom
Enlarge Image
Lopatnikov, Nikolai (1903-1976)
Autograph Letter Signed
"Nicolai Lopatnikov". Pittsburgh, Nov. 9, 1963. One page on personal letterhead. Very good (a couple tiny stains at upper left corner).
The Russian-born American composer writes in French, presumably to Jean Martinon, conductor of the Chicago Symphony Orchestra, to offer music and good wishes: I would like to send you pocket scores of two works not yet played in Chicago. I hope you would like to consider them for your programs... I wish you the best success with your Violin Concerto in Chicago.
Jean Martinon (1910-1976) served as the music director of the Chicago Symphony Orchestra from 1963 to 1969. Although he was best known as a conductor, he also composed a great deal; among his works are two concertos for the violin. It is likely the second of these that Lopatnikov mentions here; Martinon wrote it in 1963 for the Polish-Mexican violinist Henryk Szeryng.
ALS-14231
$250