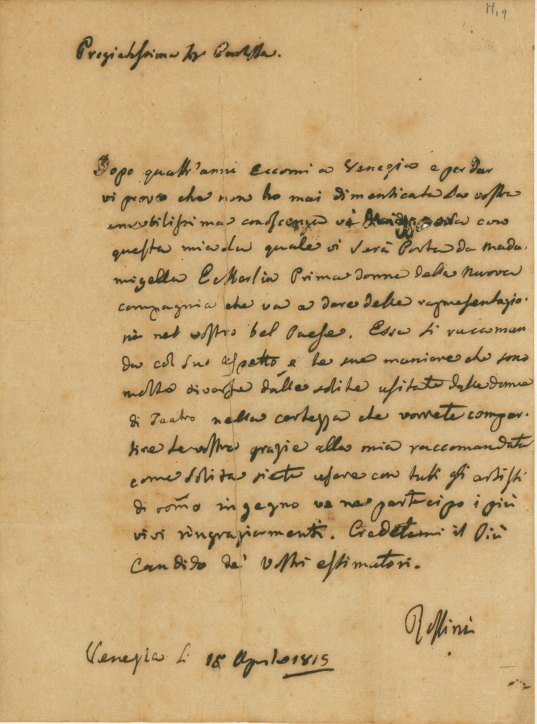 Enlarge Image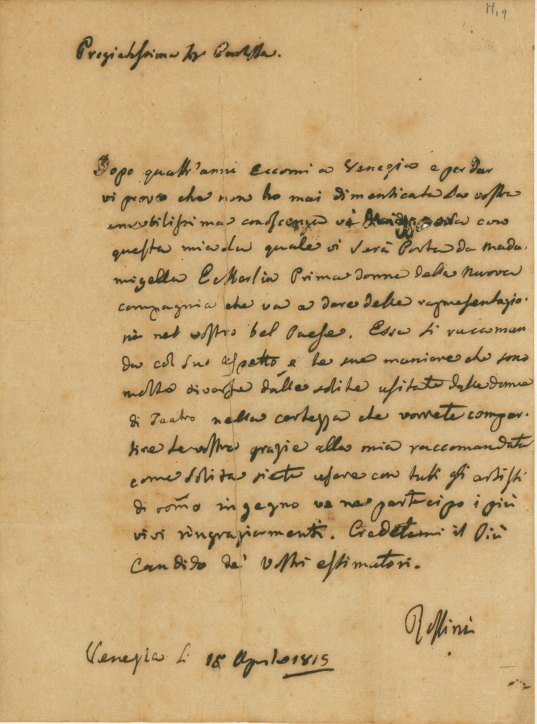 Rossini, Gioacchino (1792-1868)
Autograph Letter Signed
"Rossini". Venice, April 15, 1815. One side of a folded page with integral address leaf. Appearance very fine despite even sunning, some creasing and spotting, a few pin holes throughout & repair to address leaf.
Letter of introduction from Rossini to the Contessa Salvi di Vicenza. Remembering the countess's great kindness, the composer asks that she receive a young lady he refers to as E Merlin prima donna della nuova compagnia.
Rossini is almost certainly writing on behalf of the Comtesse Merlin, a Parisian socialite of Cuban birth. She studied singing with Manuel Garcia, the noted tenor who performed in several of Rossini's opera premieres, and was praised for her vocal abilities. Rossini attended Merlin's parties in Paris.
This letter is dated the same day that Rossini's hymn "Sorgi, Italia, venuta è già l'ora" premiered at the Teatro Contavalli in Bologna. The hymn is now lost.
ALS-14213
$1,850