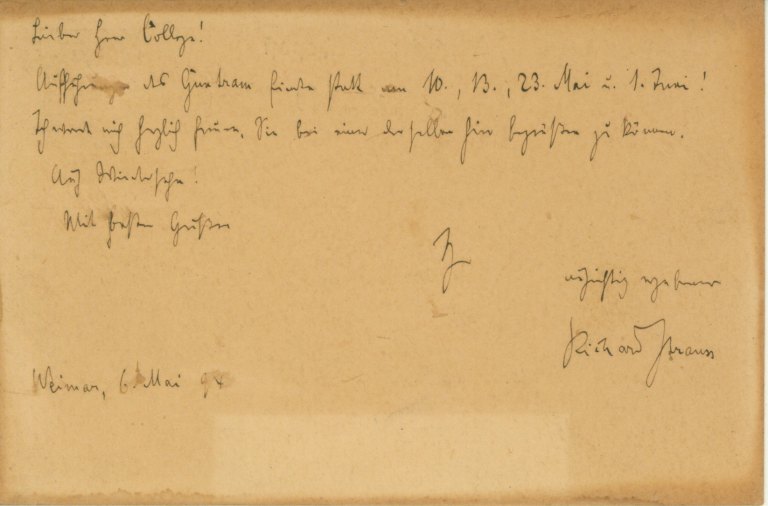 Enlarge Image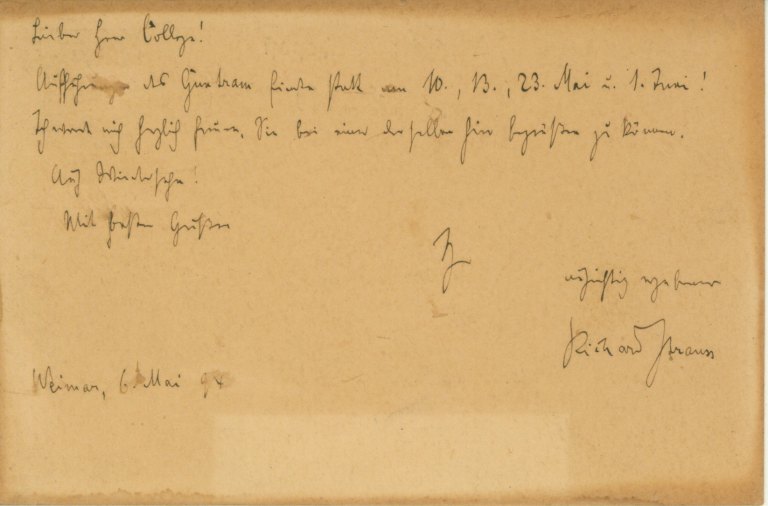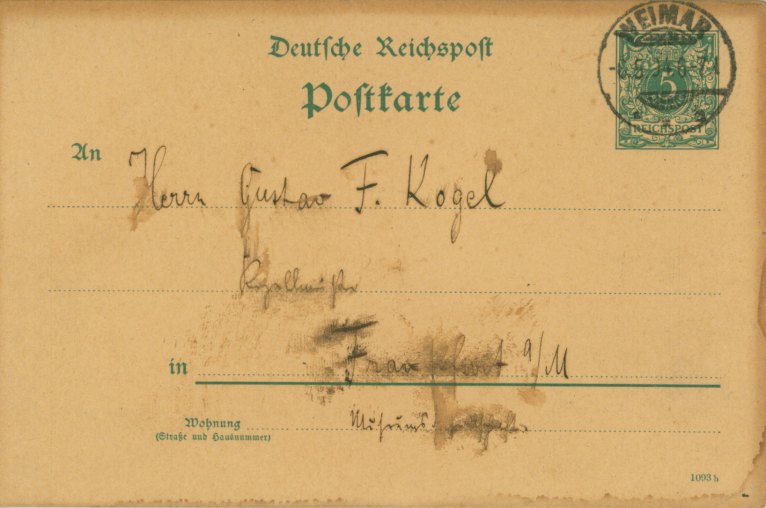 Strauss, Richard (1864-1949)
Autograph Letter Signed
"Richard Strauss". To Herr Gustav F. Kogel. Weimar, May 6, 1894. Postcard. Overall very good but with slight water staining around outside edge on both sides; address legible but quite smudged.
Letter from Strauss to the conductor Gustav Kogel in Frankfurt,
providing the premiere dates of his first opera, Guntram:
Performances of Guntram take place on May 10th, 13th, 23rd, and June 1st! I would be so happy should I be able to welcome you to one of them. Until then! With best regards. Sincerely yours
.
Strauss signs the note with his oft-used idiomatic salutation aufrichtig ergebener.
Strauss's Guntram premiered to moderate success. His invitee in this letter is the German conductor Gustav Kögel, who assumed several of Hans von Bülow's conducting responsibilities with the Berlin Philharmonic in the late 1880s and early 1890s, including a very successful series of popular concerts.
ALS-14207
$950