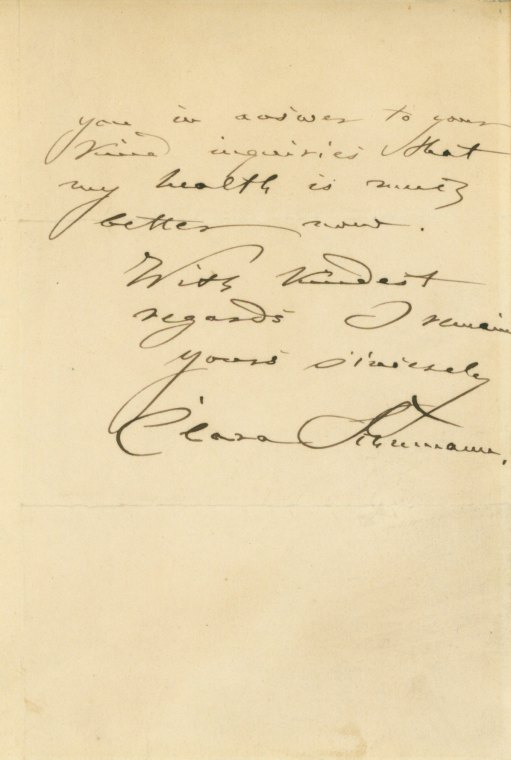 Enlarge Image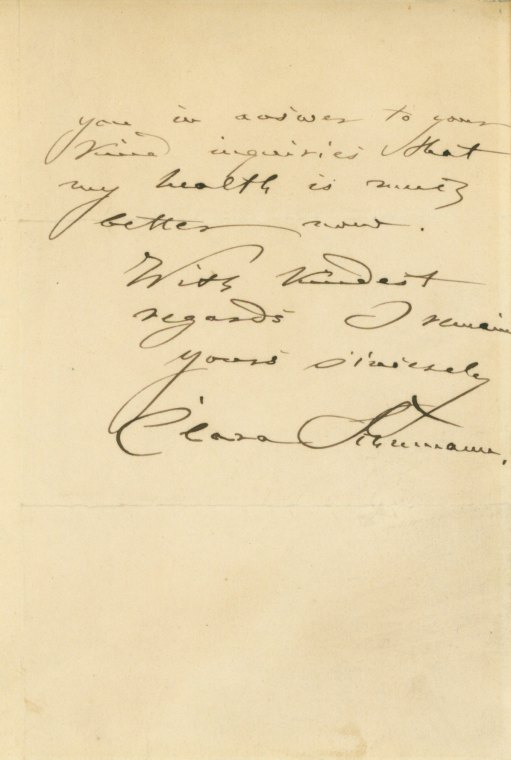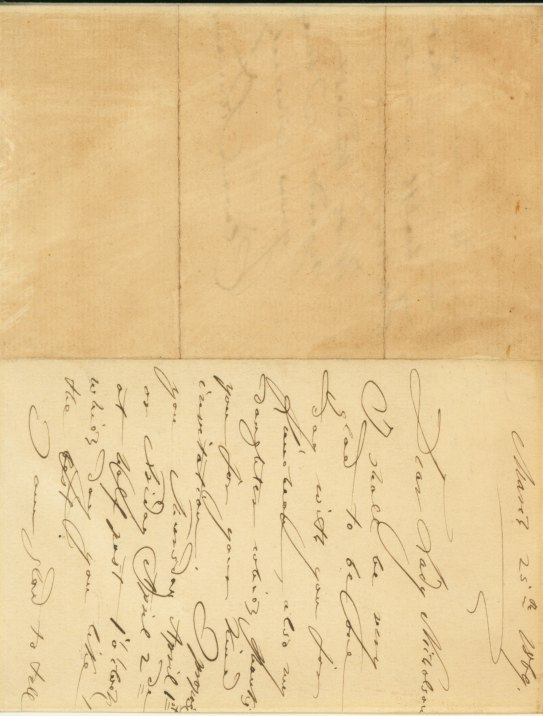 Schumann, Clara (1819-1896)
Autograph Letter Signed
"Clara Schumann". To "Lady Nicholson". March 25, 1869. Two sides of a small folded sheet. Very good condition with typical folds. (Blank verso quite browned).
The celebrated pianist writes in English to arrange a lunch with Lady Nicholson and reports that her health is much improved:
Dear Lady Nicholson,
I shall be very glad to be one day with you for luncheon, also my daughter which [sic] thanks you for your kind invitation. I propose you Thursday April 1st or Friday April 2de at half past 1'o'clock [sic], which day you like the best.
I am glad to tell you in answer to your kind inquiries that my heath is much better now.
With kindest regards I remain yours sincerely.
Clara Schumann wrote this letter while on one of her many English concert tours. (She visited the British Isles no less than nineteen times over the course of her performing career). A few days after her proposed luncheon with Lady Nicholson, on April 5, Schumann would perform Mendelssohn's Piano Concerto in G minor with the Royal Philharmonic Society at St. James' Hall. The program that evening also included her husband's Second Symphony in C.
ALS-14200
$1,200