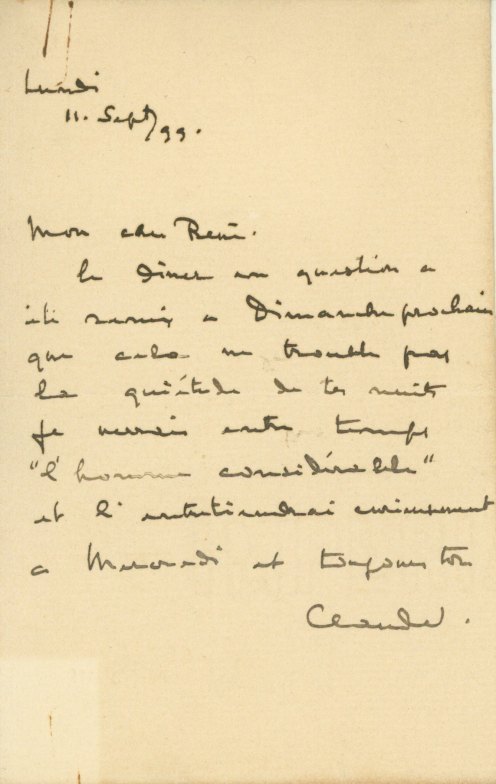 Click Image to Zoom
Enlarge Image
Debussy, Claude (1862-1918)
Autograph Letter Signed
"Claude". To "René Peter". London, Sept. 11, 1899. One side of a small folded sheet. With envelope. Very good; residue from a paper clip at top.
A small note relaying that the dinner in question has been put off until next Sunday so that it doesn't trouble the quietude of your nights. I will see in the meantime "l'homme considérable" and take it up with him. Until Wednesday and always your Claude.
The recipient of this letter, author René Peter, was a close friend of Debussy's, publishing a biography of the French composer in 1933 that was subsequently expanded in 1944. The pair shared a mutual love for the theater and worked together in 1898 on a dramatic satire entitled Frères en art. It was the first of seven plays they would co-author.
ALS-14130
$1,500