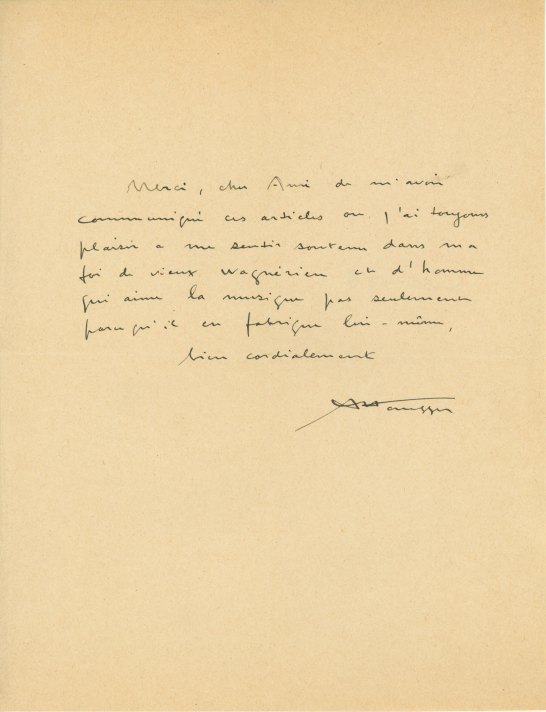 Click Image to Zoom
Enlarge Image
Honegger, Arthur (1892-1955)
Autograph Letter Signed
"AHonegger". To Lucien l'Hoest. Postmarked in Brussels, 1930. 1 p. Excellent condition with typical folds. With original envelope.
Honegger writes that he is an old Wagnerian.
The French composer writes to thank the recipient, Lucien l'Hoest, for sending along some articles. He adds that he quite enjoyed them because he is a vieux Wagnerian.
Much is often made of the influence of J. S. Bach's music on Honegger's work, but the French composer in fact drew inspiration from a variety of sources. During his studies at the Zürich Conservatory, the scores of Richard Wagner, Richard Strauss, and Max Reger all contributed to the development of his distinct style.
ALS-14013
$225