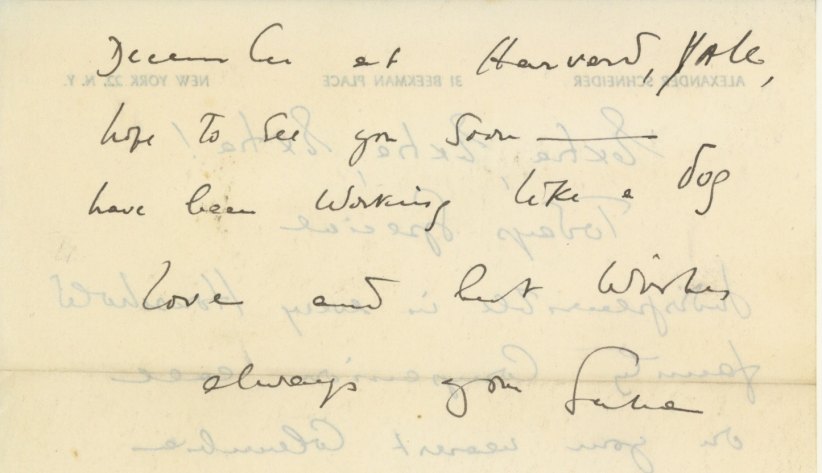 Click Image to Zoom
Enlarge Image
Schneider, Alexander (1908-1993)
Autograph Letter Signed
"your Sasha". 2 pp. on his New York letterhead. Excellent condition.
Exuberant, humorous letter from the eminent violinist announcing his new recording. Reads in part: "Extra, Extra, Extra! Today's Special - indispensable in every Household Family Companion call on your nearest Columbia Recordings Dealer and ask for the MM766 Album"…"you will find this just right for Breakfast, Lunch, Dinner after, before, in between, just perfect for the gift of the year!"
Alexander Schneider was a violinist, conductor, and educator. Born in Lithuania, he was a member of the Budapest String Quartet, prominent in the American music scene and a very close friend of many musicians, including Casals with whom he organized the Prague Music Festival.
ALS-12356
$135