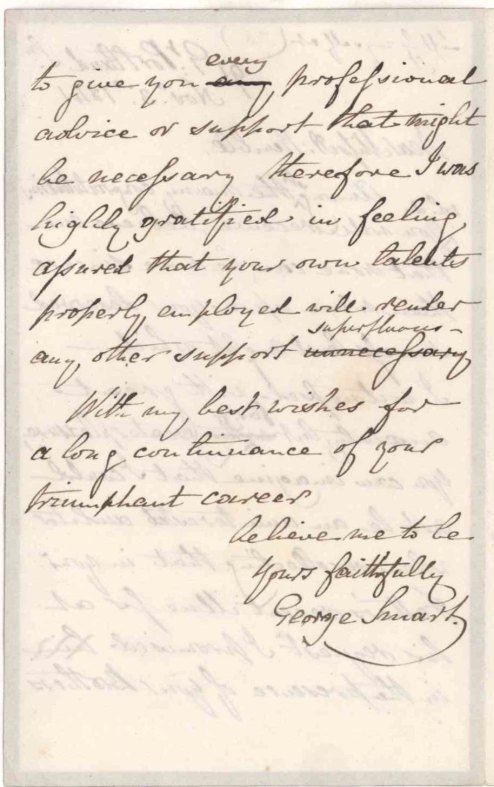 Enlarge Image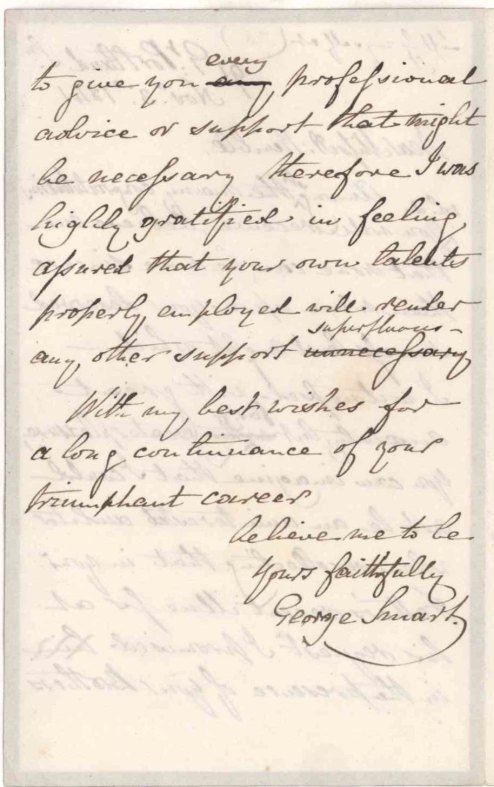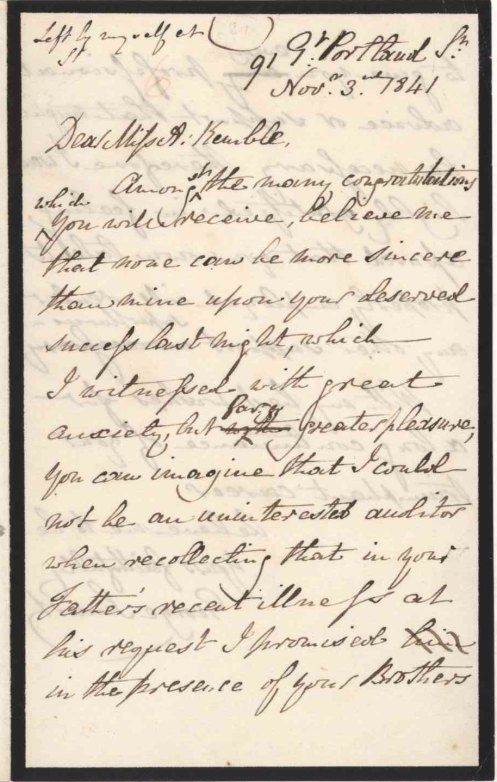 Smart, George (1776-1867)
Autograph Letter Signed
"George Smart". To Adelaide Kemble. November 3, 1841. Two pages of folded black mourning stationery. In excellent condition with light original bleed-through.
The conductor sends warm congratulations to the English opera singer Adelaide Kemble on her debut, referencing a sweet promise he had made to her father: …upon your deserved success last night, which I witnessed with great anxiety but far greater pleasure, you can image that I could not be an uninterested auditor when recollecting that in your Father's recent illness at his request I promised in the presence of your Brothers to give you every professional advice or support that might be necessary. Therefore I was highly gratified in feeling assured that your own talents properly employed will render any other support superfluous.
Adelaide Kemble (1815-1879) was the daughter of English actor Charles Kemble and an accomplished performer in her own right. In this letter, Smart refers to Kemble's operatic debut in
Norma
in London on November 2, 1841.
Sir George Smart, who personally knew Beethoven and Weber, was one of the most important musical figures in England. Smart and Charles Kemble (1775-1854) had known one another for decades by the time Smart promised his support to Adelaide. The pair had visited Weber in the early 1820s in preparation for a London production of Oberon.
ALS-10465
$225