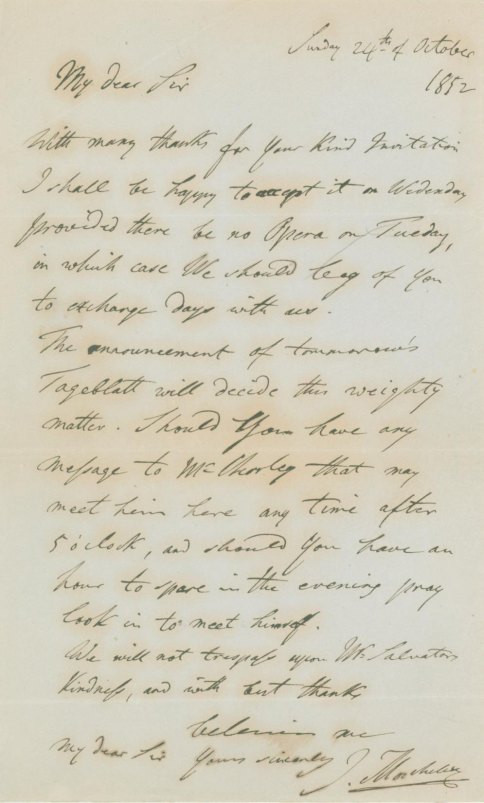 Click Image to Zoom
Enlarge Image
Moscheles, Ignaz (1794-1870)
Autograph Letter Signed
"J. Moscheles". To Perkins, Esq. October 24, 1852. 1 p. Integral address leaf with remnant of red wax seal. In very good condition. Typical folds and some ink bleeding.
The eminent composer-pianist writes to a Mr. Perkins, accepting his invitation for the coming Wednesday evening provided there be no Opera on Tuesday, in which case We should beg of You to exchange days with us. The announcement of tomorrow's Tageblatt will decide this weighty matter. Moscheles also notes that Mr. Chorley (presumably the noted critic Henry F. Chorley) will be at his home in the evening and encourages Perkins to join them.
Mr. Perkins and Mr. Chorley were undoubtedly acquaintances Moscheles made during his time in London. He settled in the city shortly after his marriage in 1825, having enjoyed great success there as a pianist in the early 1820s, and quickly amassed large collections of students and friends.
ALS-08686
$350