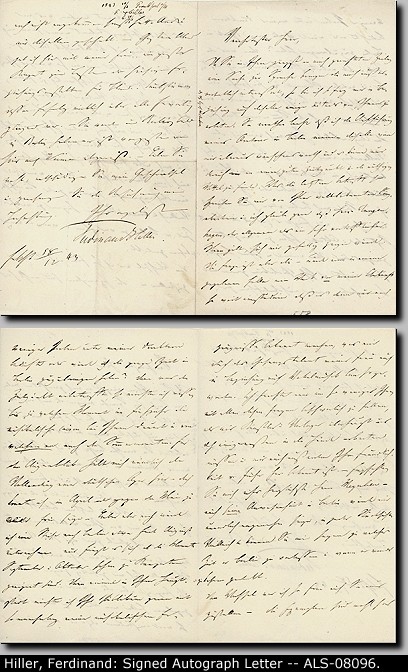 Click Image to Zoom
Enlarge Image
Hiller, Ferdinand (1811-1885)
Autograph Letter Signed
"Ferdinand Hiller". Dec. 18, 1843. 4 pp. of a folded sheet. Creased from folds, otherwise very good condition.
Hiller writes about his compositions and conducting, referring to performances in the recent past and his present travels, and to prospects he wants to see realized in various German towns.
Ferdinand Hiller, composer, conductor and music critic, had a close association with the Mendelssohn family. He met Mendelssohn as a young boy and the friendship lasted until the year of this letter, apparently a falling-out at the time he replaced Mendelssohn as director of the Leipzig Gewandhaus Orchestra.
ALS-08096
$350