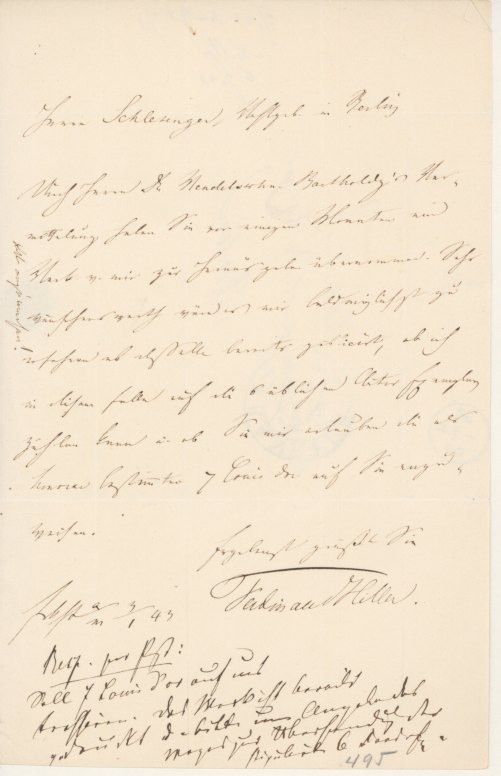 Enlarge Image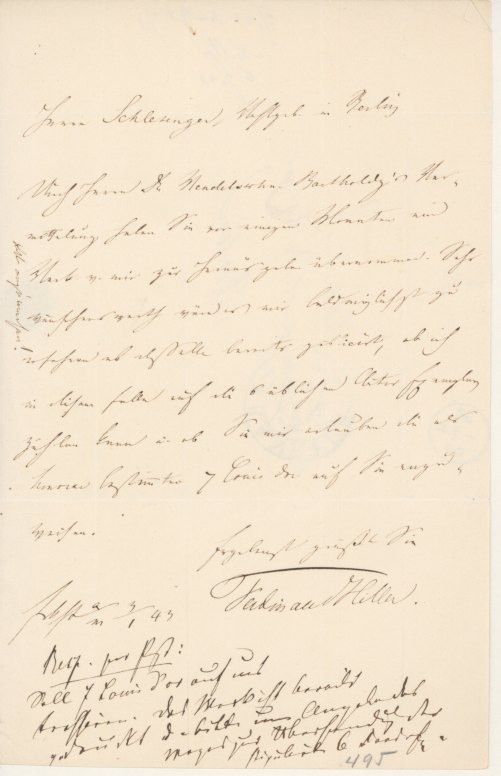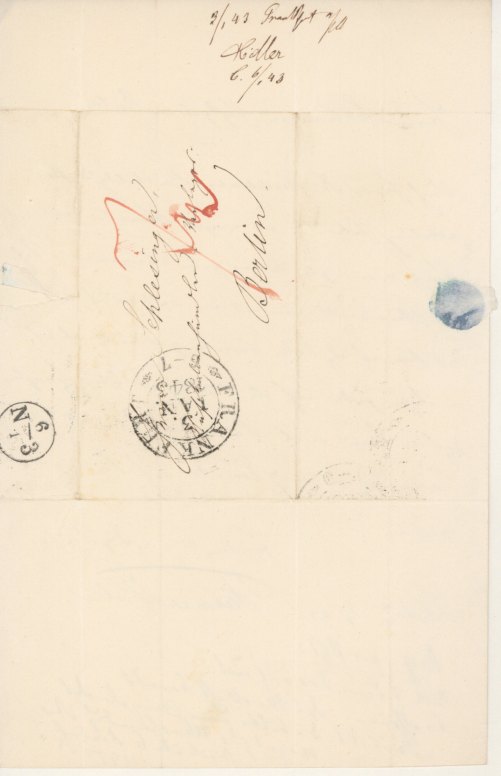 Hiller, Ferdinand (1811-1885)
Autograph Letter Signed
"Ferdinand Hiller". To "Herr Schlesinger in Berlin". January 3, 1843. 1 p. of a folded sheet with integral address leaf. With translation. Usual folds, otherwise fine condition.
Hiller writes to his publisher inquiring as to whether the piece which they have accepted through the mediation of Mr. Mendelssohn-Bartholdy has been printed, and whether he can count on the usual six author's copies. The publisher has noted on the bottom that the work is already in print.
Composer, conductor, and music critic Ferdinand Hiller had a close association with the Mendelssohn family, striking a boyhood friendship with Felix that would last until the year of this letter. Apparently after a falling-out at the time he replaced Mendelssohn as director of the Leipzig Gewandhaus Orchestra.
ALS-08095
$500