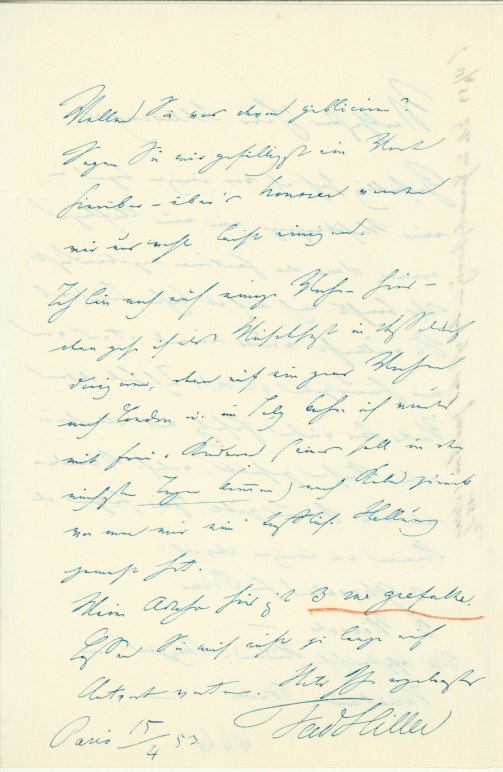 Enlarge Image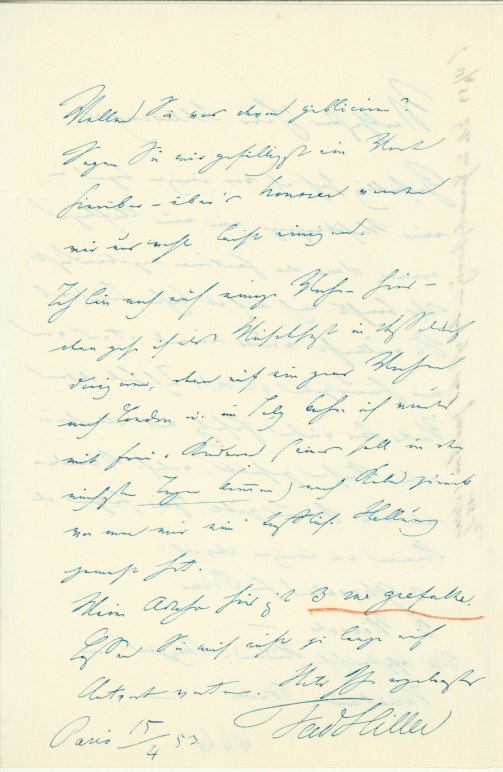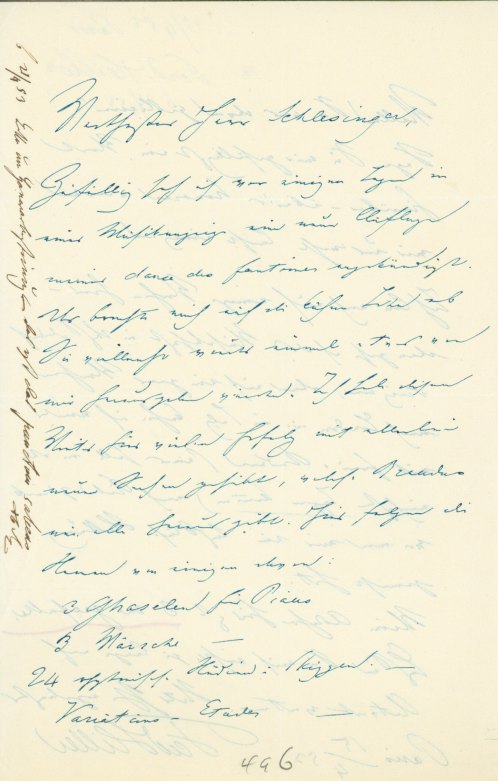 Hiller, Ferdinand (1811-1885)
Autograph Letter Signed
"Ferd Hiller". To "Herr Schlesinger". Paris, April 15, 1853. Two pages of a folded sheet. Excellent (with expected folds). With full translation.
The German composer Ferdinand Hiller offers several new pieces to his publisher Heinrich Schlesinger, including the Ghazèles, Op. 54, which is considered one of his finest works: This winter I had again much success here with various new pieces...3 Ghaselen for Piano, 3 Marches, 24 Rhythmic Studies and Sketches, Variations--Etudes. Would you want to print some of it? Send me kindly a word about it--we shall easily agree about the honorarium. Hiller then outlines his upcoming professional engagements and sweetly notes that a baby is about to arrive in a few days.
Affable and knowledgeable, Ferdinand Hiller was widely liked and respected in his time, although he is perhaps best remembered today for having accompanied his teacher, Johann Nepomunk Hummel, to visit Beethoven on his deathbed in 1827.
ALS-08085
$500