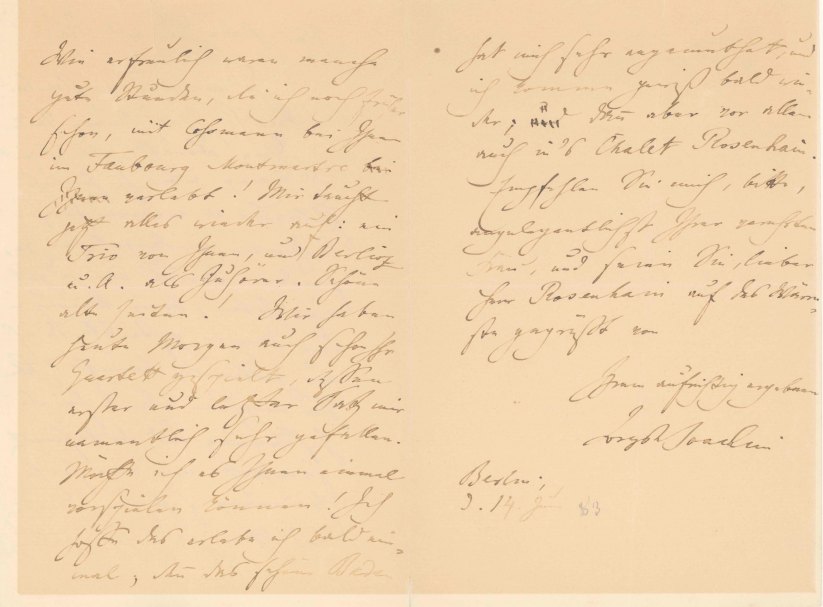 Enlarge Image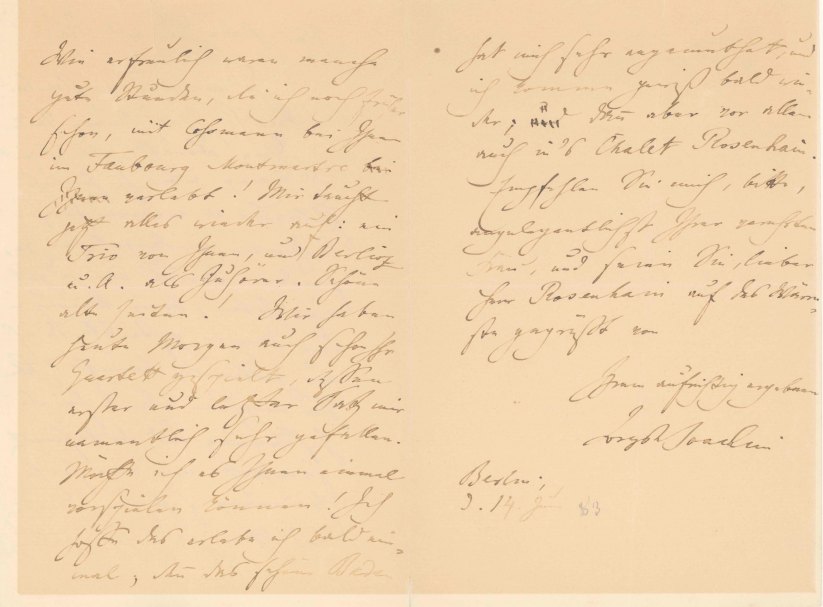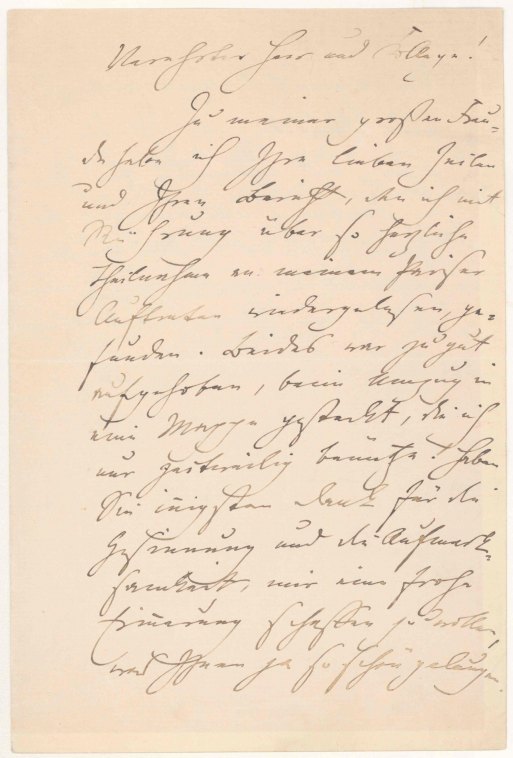 Joachim, Joseph (1831-1907)
Autograph Letter Signed
"Joseph Joachim". To Jakob Rosenhain. May 14, 1883. Octavo. Three pages of a folded sheet. In good condition. Small tear at top to all pages, and another at bottom center fold. Evenly browned with minimal toning from framing. With full English translation.
Joachim remembers an evening of chamber music with Berlioz.
A letter to the composer and pianist Jakob Rosenhain (1813-1894), thanking him for his interest in his last Paris concert and remembering past days playing at the Rosenhain house: everything comes back to me now: a Trio by you, and Berlioz and others as listeners. Beautiful old times! This morning I already played your Quartet, I liked particularly the first and last movements. I would love to play it once for you!
ALS-05521
$500