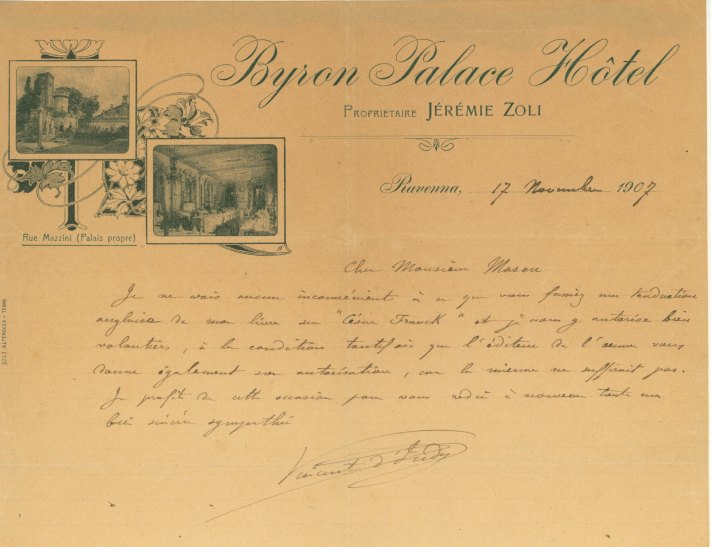 Click Image to Zoom
Enlarge Image
Indy, Vincent d' (1851-1931)
Autograph Letter Signed
"Vincent d'Indy". To "Monsieur Mason". Ravenna, Italy, Nov. 17, 1907. One page on hotel stationery. Very good (some minor creasing). With full translation.
D'Indy writes concerning the English translation of his César Franck biography: I see nothing improper in your doing an English translation of my book on "César Franck" and I authorize you gladly, on condition, however, that the publisher of the work also gives you his authorization.
Vincent d'Indy idolized his teacher, César Franck, with whom he studied at the Paris Conservatoire; this veneration is abundantly evident in his biography of the elder composer, which was published in French in 1906. The English translation, which is referenced in this letter, followed in 1909.
ALS-05508
$300