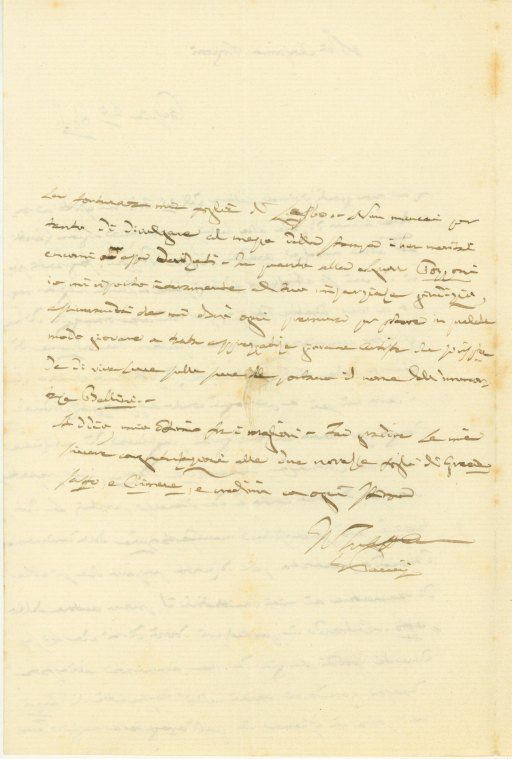 Enlarge Image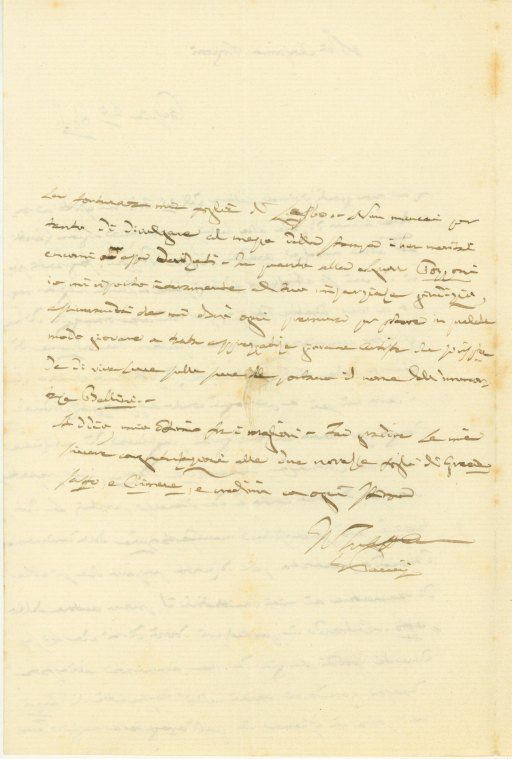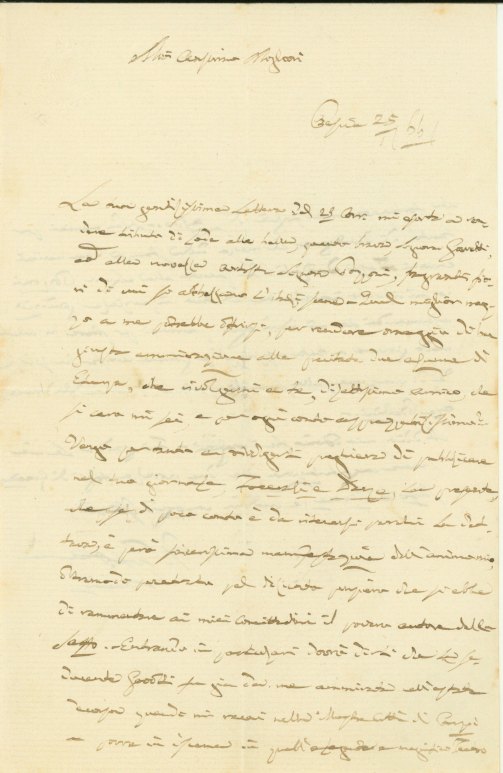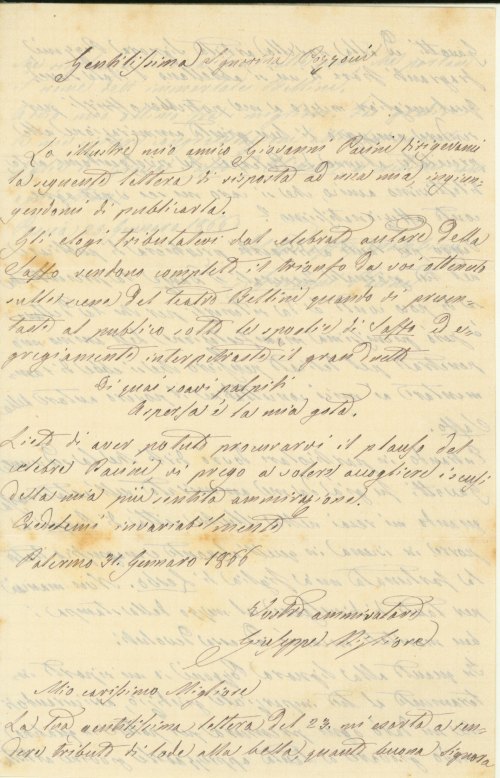 Pacini, Giovanni (1796-1867)
Autograph Letter Signed
"Giovanni Pacini". To "Giuseppe Migliore". Pescia, Italy, Jan. 25, 1866. Two pages of a folded sheet embossed with the composer's initials. Very good; light spotting at sides with horizontal crease. With full translation and transcription.
Giovanni Pacini, best known for his operas, writes with elegant penmanship to Giuseppe Migliore, repeatedly referring to himself as the composer of
Saffo
. He praises the singers Signora Gavotti and Signora Pozzoni and promises to promote the latter:
I shall do all I can to help such a valued young artist who shines as a bright light on the stage of the theater which carries the name of the immortal Bellini
.
Included is Migliore's letter to Antonietta Pozzoni, in which he copies out Pacini's letter. With envelope.
Formerly in the collection of by Arturo Toscanini.
ALS-05457
$400