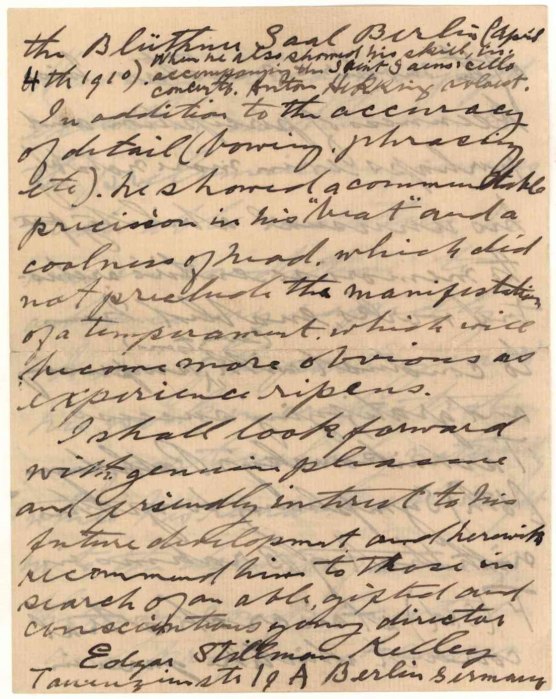 Enlarge Image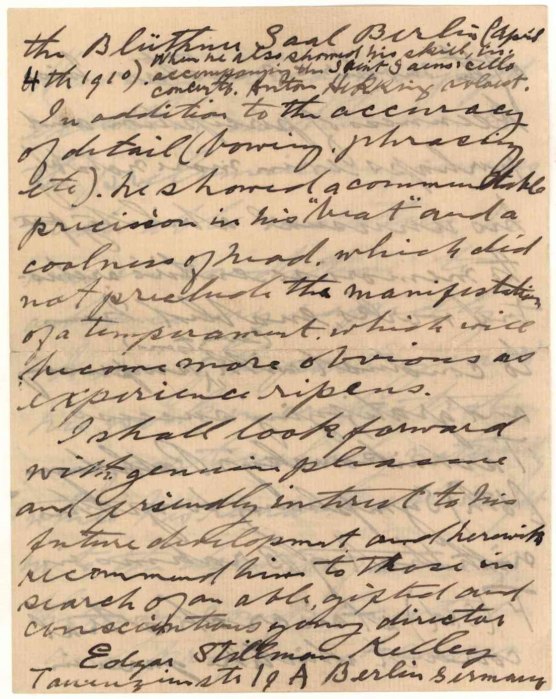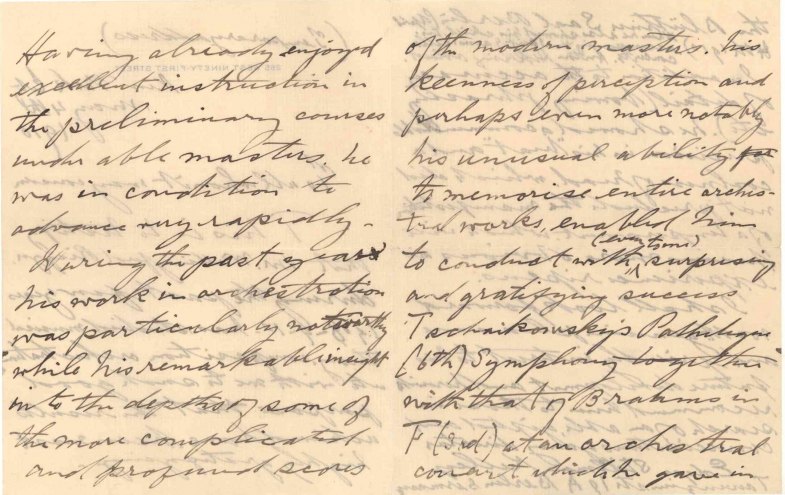 Kelley, Edgar Stillman (1857-1944)
Autograph Letter Signed
"Edgar Stillman Kelley". New York City, May 4th, 1910. Octavo. 4 pp. Crisp and in very good condition except for typical folds with pinhole and tiny tear at center.
Kelley offers a fine four-page letter of recommendation for Wallingford Riegger: This is to testify that Mr. Wallingford Riegger during the past few years 1908-9-10 has studied musical theory, composition, orchestration etc with me to such good purpose that the results achieved have been most highly gratifying. Kelley lists several of Riegger's accomplishments and speaks highly of Riegger's conducting debut, which had occurred in Germany earlier that year. He concludes: I…herewith recommend him to those in search of an able, gifted and conscientious young director.
Edgar Stillman Kelley taught Wallingford Riegger at the Hochschüle fur Musik in Berlin from 1908 to 1910. Kelley returned to America shortly thereafter and eventually became the Dean of Composition and Orchestration at the Cincinnati Conservatory. Riegger stayed in Germany to begin his career as a conductor and cellist, but World War I forced his return to America. It was there that he began to compose seriously. He was among the first American composers to employ a form of the twelve-tone technique.
ALS-05412
$200