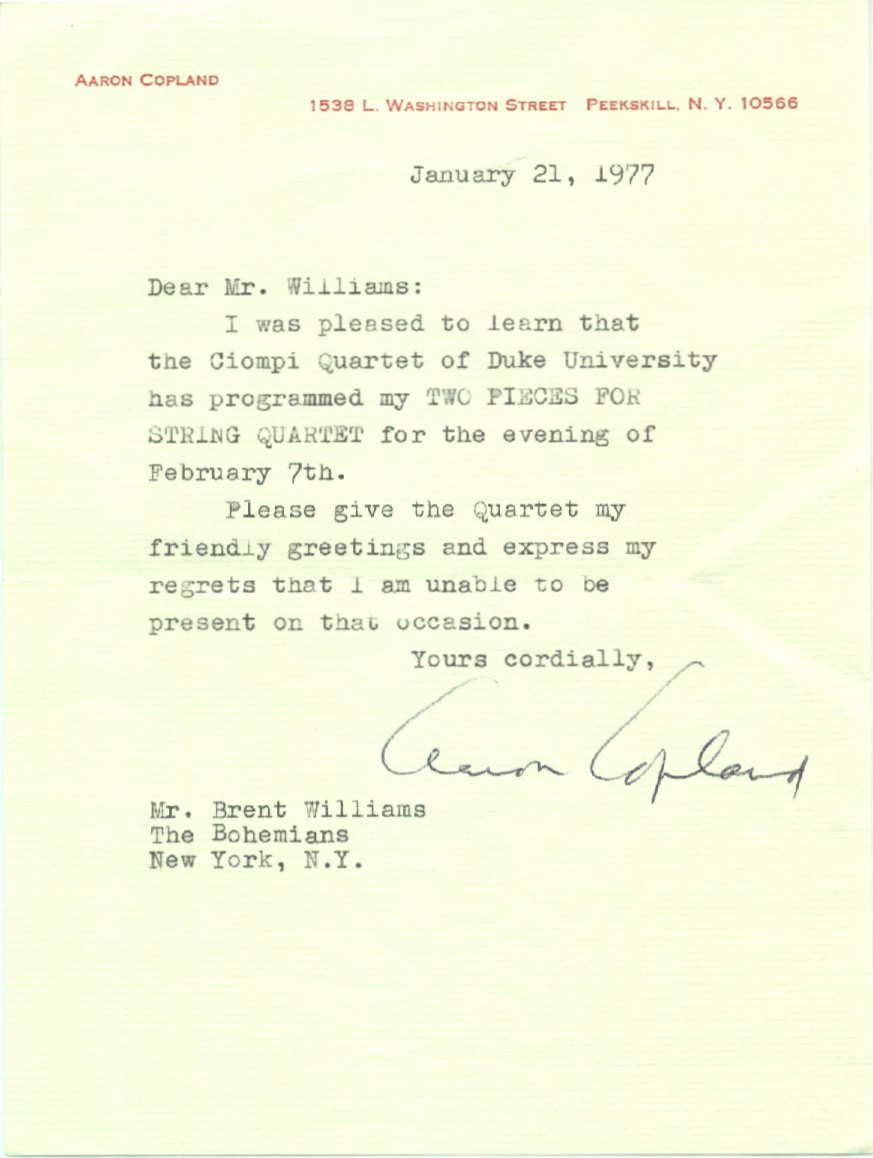 Click Image to Zoom
Enlarge Image
Copland, Aaron (1900-1990)
Autograph Letter Signed
"Aaron Copland". To Mr. [Brent] Williams. Jan. 21, 1977. 7.75" h x 5.75" w, with envelope. 1 p. Fine condition.
"I was pleased to learn that the Ciompi Quartet of Duke University has programmed my Two Pieces for String Quartet [originally written 1923] for the evening of February 7th. Please give the quartet my friendly greetings and express my regrets that I am unable to be present on that occasion."
Copland is writing to Brent Williams who gave up baseball to become a tenor but was most important as a long-time officer of the famous New York musicians' club, The Bohemians, and was furthermore the director of its important charitable foundation for 25 years.
ALS-01499
$350