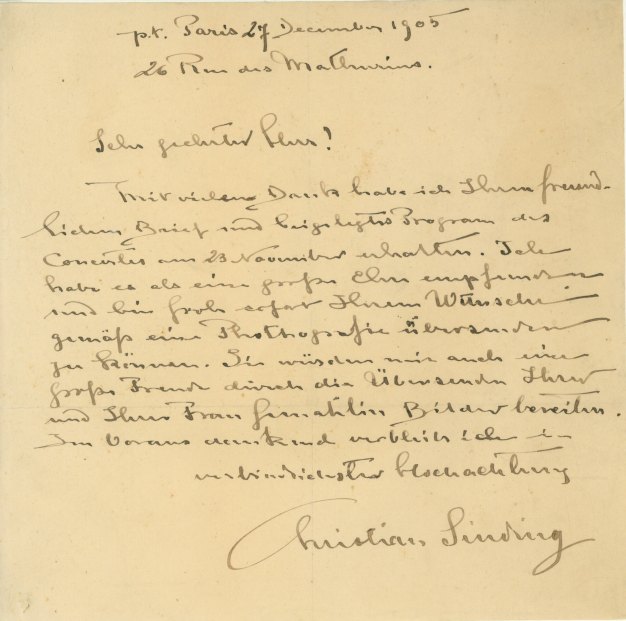 Click Image to Zoom
Enlarge Image
Sinding, Christian (1856-1941)
Autograph Letter Signed
"Christian Sinding". Paris, Dec. 27, 1905. 8" h x 8.25" w. One page. Fine. With full translation.
A short note in German to an anonymous correspondent thanking him for his letter and a concert program. Sinding encloses a photo (not present) and asks that the recipient send one in return.
Christian Sinding was perhaps the most important nineteenth-century Norwegian composer after Grieg. Though a prolific composer of songs, he is best remembered for his solo piano work Frühlingsrauschen, Op. 32, No. 3.
ALS-01455
$200