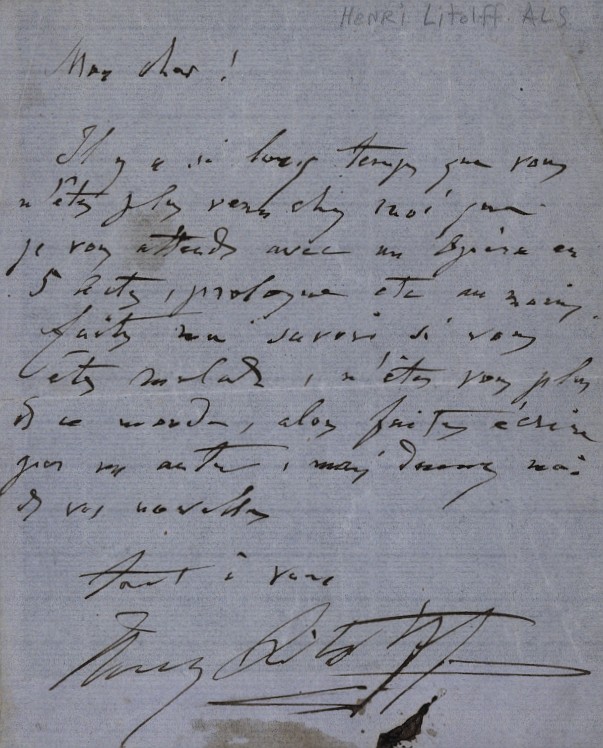 Click Image to Zoom
Enlarge Image
Litolff, Henry (1818-1891)
Autograph Letter Signed
"Henry Litolf". [1885]. 5" h x 4+" w. 1 p. on small blue stationary. Verso shows remains of old hinge, a little soiled but overall very good.
A short note in French to a friend saying that since it has been so long since he has seen them, he awaits them with an opera of five acts and a prologue. He wonders whether his friend has been sick and asks them to send news.
Although now known primarily as a composer and publisher, Litolff was deemed as a brilliant pianist in his day. He wrote several operas, but only one five-act opera, Les Templiers to which he therefore must be referring and which would date this letter as sometime in 1885. Les Templiers had its premiere in Brussels on January 25, 1886.
ALS-01343
$200