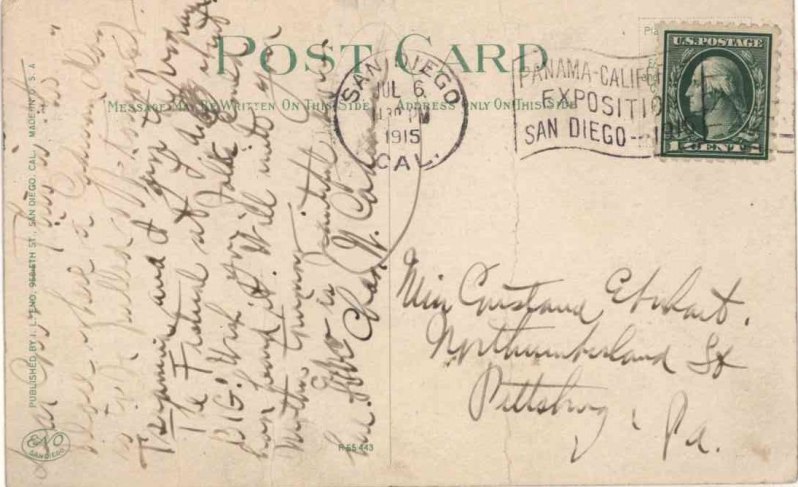 Enlarge Image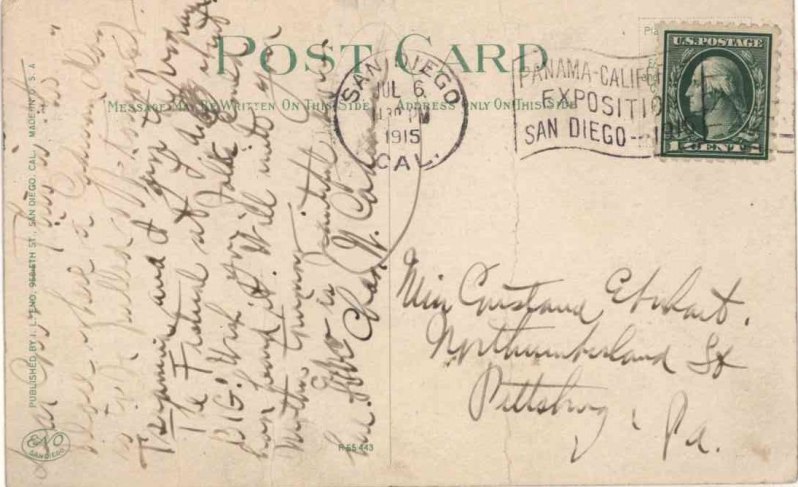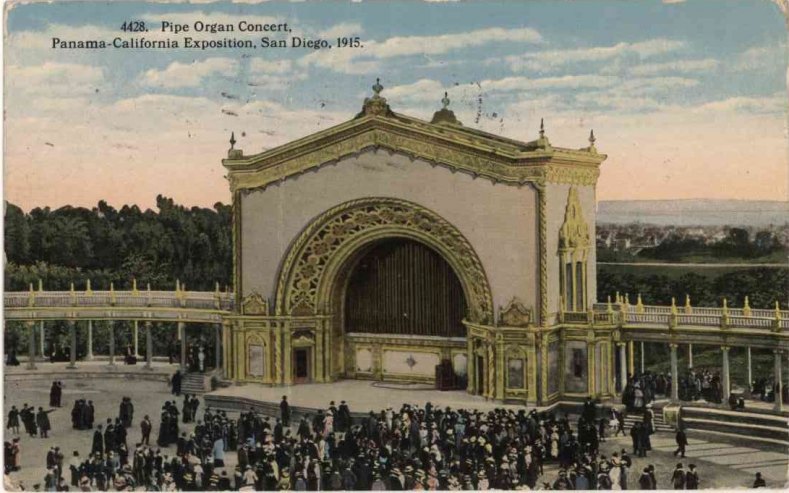 Cadman, Charles Wakefield (1881-1946)
Autograph Postcard Signed
"Charles W. Cadman". San Diego, postmarked July 6, 1915. Two light vertical creases. Ink a bit faded near left margin. Signature with original smudge to "-man".
On the verso of a postcard showing an image of the Spreckels Organ Pavilion at the Panama-California Exposition in July 1915, Cadman excitedly reports to a friend that
this is the place where a "Cadman Day" is to be pulled off tomorrow
. He also notes that Tsianina, a Native American singer with whom he frequently lectured and performed, will accompany him at the event.
Cadman had just moved to Denver at the time of "Cadman Day" and the Colorado Courrier reviewed the concert with pride: no musical event given at the Panama-California Exposition has aroused more genuine enthusiasm than did the Cadman recital of Indian songs at the Spreckels organ pavilion last night. At the close of the scheduled program, it took three encores by Princess Tsianina to satisfy the crowd.
The Panama-California Exposition was held in San Diego from January 1915 to January 1917 and celebrated the opening of the Panama Canal. The Spreckels Organ Pavilion was the scene for many open-air concerts and operatic entertainments throughout the exposition. The pavilion would also host a gala in Cadman's honor in 1935.
ALS-01341
$125