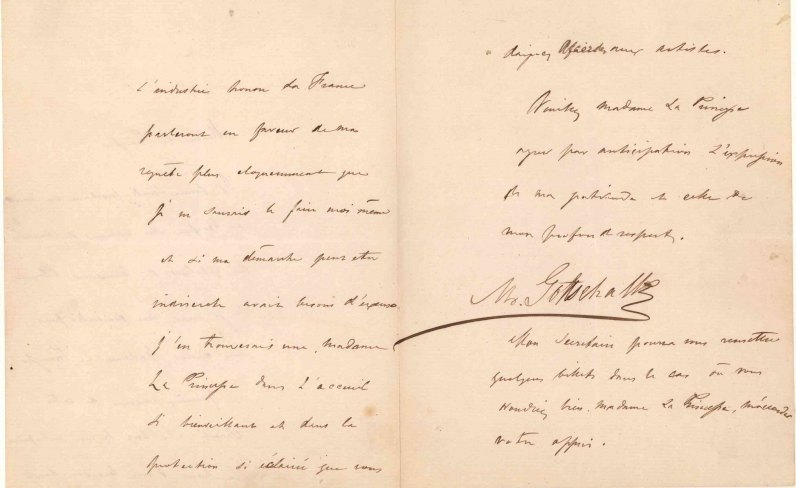 Enlarge Image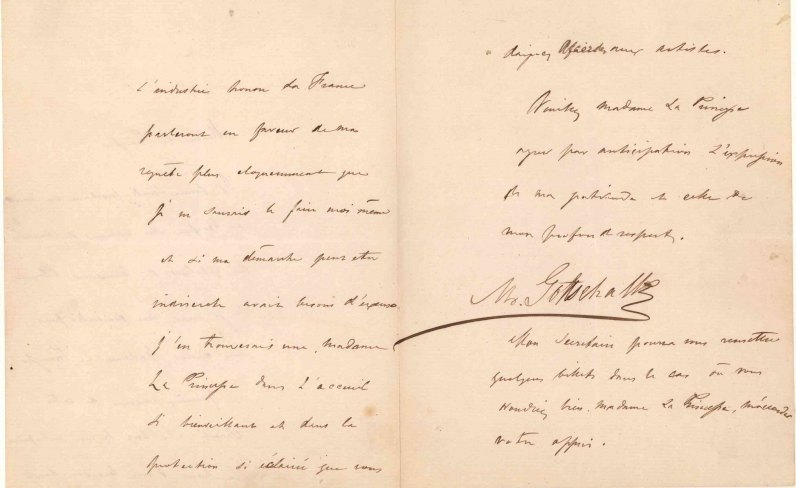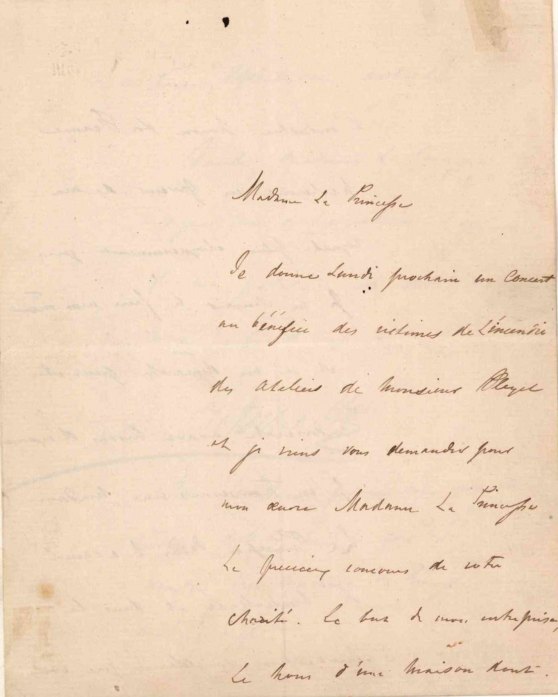 Gottschalk, Louis Moreau (1829-1869)
Autograph Letter Signed
"M.Gottschalk". [1851]. Octavo. On three pages of folded stationery, embossed at upper-left with Gottschalk's initials. In very good condition with typical folds. Minor tape residue and stain (neither affecting). With full English translation.
Gottschalk solicits aid for Pleyel fire victims.
Gottschalk, at the age of 22, writes in French to an unidentified female aristocrat to solicit a charitable donation for victims of the 1851 Pleyel workshop fire and to ask if she might also be willing to attend the benefit concert he intends to hold for their cause the following week.
Gottschalk sailed to Europe in 1842 and gained entrance to the conservatory in Paris after first being rejected by the head of the piano faculty on the grounds that America is a country of steam engines! Gottschalk became one of the darlings of the salon world and after a concert at the Salle Pleyel, Frédéric Chopin remarked, Give me your hand, my child; I predict that you will become the king of pianists.
An accidental fire ravaged the Pleyel workshop and warehouse in late March 1851, seriously injuring three employees and destroying much of the stock. The Illustrated London News reported on March 29 that the loss of property was considerable, but it was covered by insurance…all the workmen's tools were consumed.
ALS-01319
$1,600