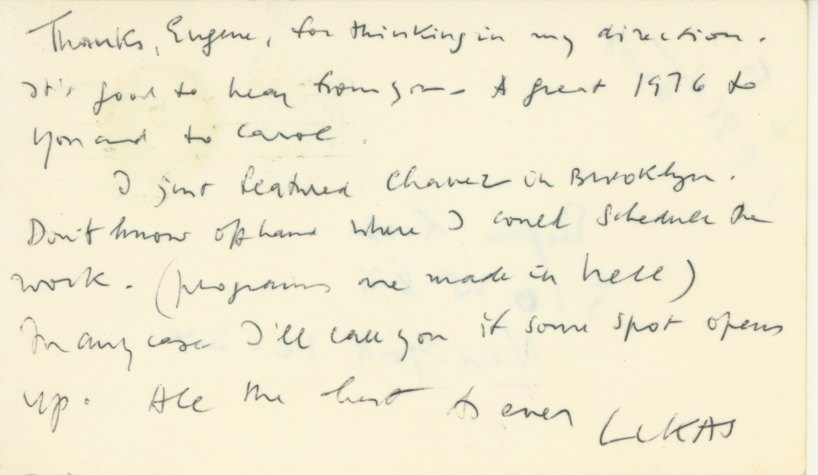 Click Image to Zoom
Enlarge Image
Foss, Lukas (1922-2009)
Autograph Postcard Signed
"Lukas". To Eugene List. 1976. 3.25" h x 5.5" w. Postcard. In excellent condition.
A note to the pianist Eugene List thanking him for thinking in my direction…I just featured Chavez in Brooklyn. Don't know offhand where I can schedule the work (programs are made in hell). In any case I'll call you if some spot opens up.
The American composer Lukas Foss, also a conductor, pianist, and educator, worked tirelessly to promote twentieth-century classical music. Foss studied in Berlin and Paris before continuing his musical education at the Curtis Institute of Music in Philadelphia and then studying conducting with Serge Koussevitzky at the Berkshire Music Center and composition with Paul Hindemith at Yale.
ALS-01308
$150