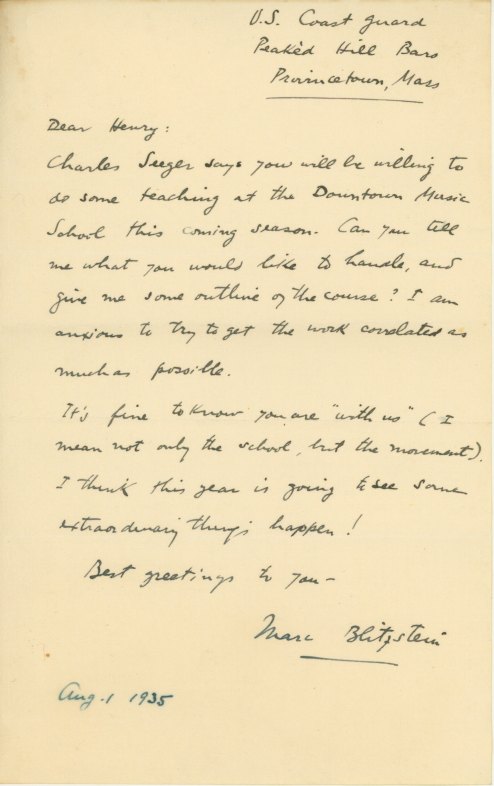 Click Image to Zoom
Enlarge Image
Blitzstein, Marc (1905-1964)
Autograph Letter to Henry Cowell Signed
"Marc Blitzstein". Aug. 1, 1935. On small stationery, in his hand, "U.S. Coast Guard...Provincetown, Mass". 1 p. Fine condition.
The American composer, lyricist, and librettist, only 30 at the time of this letter, writes to his fellow American composer Henry Cowell, asking about the possibility of Cowell teaching at Downtown Music School: "Can you tell me what you would like to handle, and give me some outline of the course?...It's fine to know you are 'with us' (I mean not only the school, but the movement.) I think this year is going to see some extraordinary things happen!"
An interesting association between two prominent early 20th-century American composers. Blitzstein won national attention in 1937 when there were demonstrations against his pro-union musical The Cradle Will Rock (directed by Orson Welles).
ALS-01283
$400