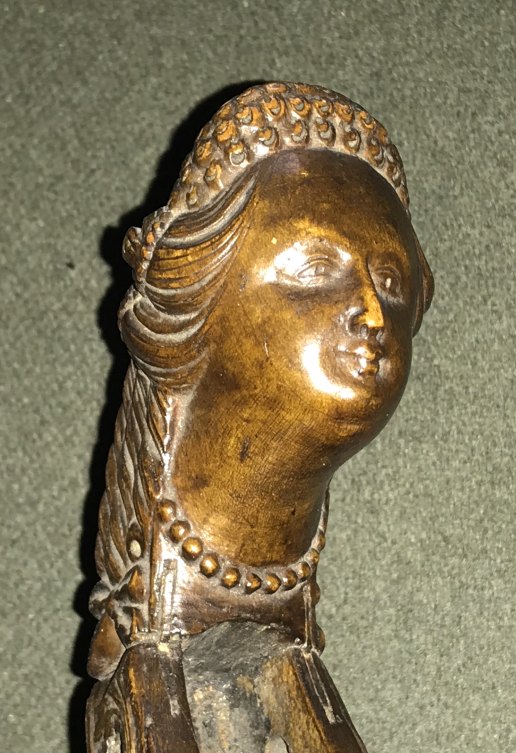 Enlarge Image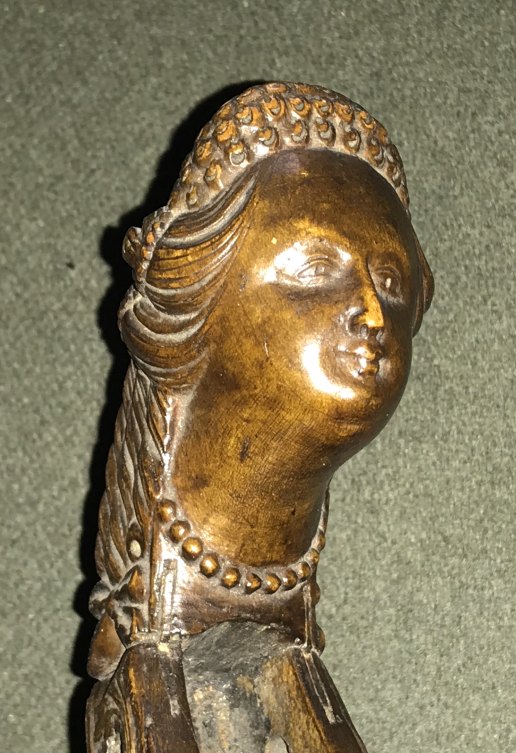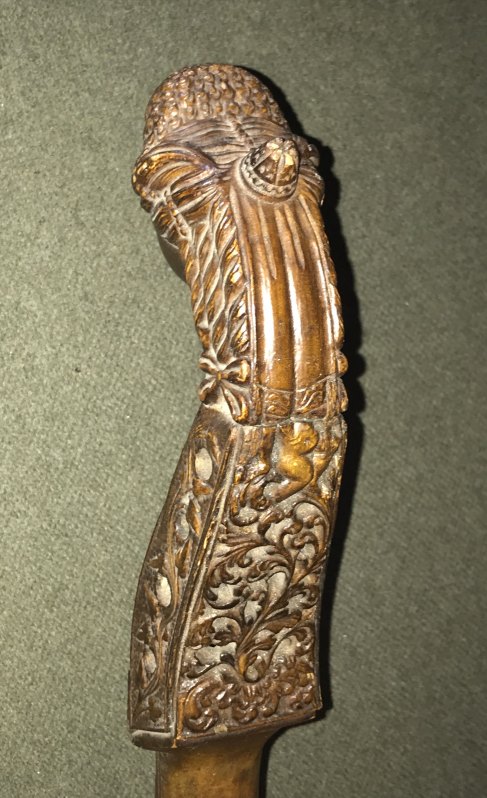 Tielke, Joachim
Gamba Scroll.
Germany, late 17th-early 18th century. Total length: 26" (66 cm). Overall in fine condition but with traces of early worm as well very early cracks and a chip to the fingerboard. The instrument that this was associated with was probably not played beyond the mid-18th century at the latest.
A magnificent gamba scroll by Joachim Tieke, the gamba having been converted for use as a four-string cello. The upper portion of the pegbox was cut down for the conversion, but the different sections are original to each other. The scroll is still attached to the original neck with its ivory fingerboard and carved vine decoration matching the carving on the back and sides of the pegbox. Interestingly, the neck retains an early and quite unusual repair which includes an iron bar held by three screws.
This rare scroll has been examined by the leading expert on Tielke, Gunther Hellwig and appears in his monumental volume: Joachim Tielke: Ein Hamburger Lauten- und Violenmacher der Barockzeit (and still appears in the recent second edition by his son Friedemann Hellwig).
INS-12694
$15,000