Enlarge Image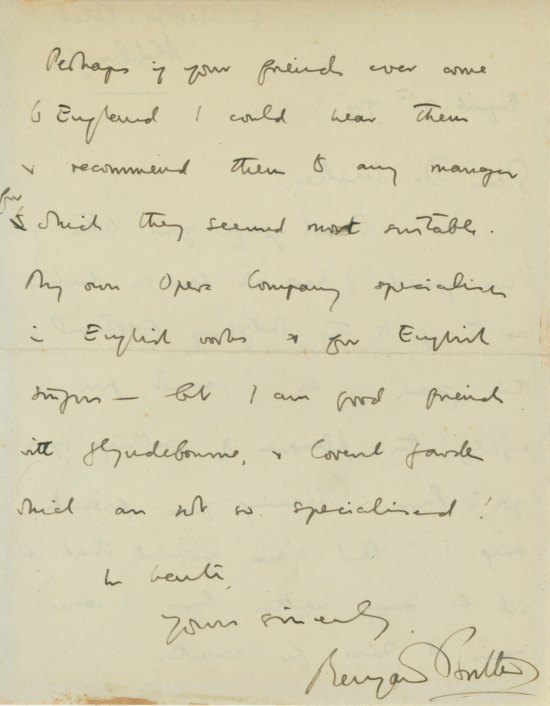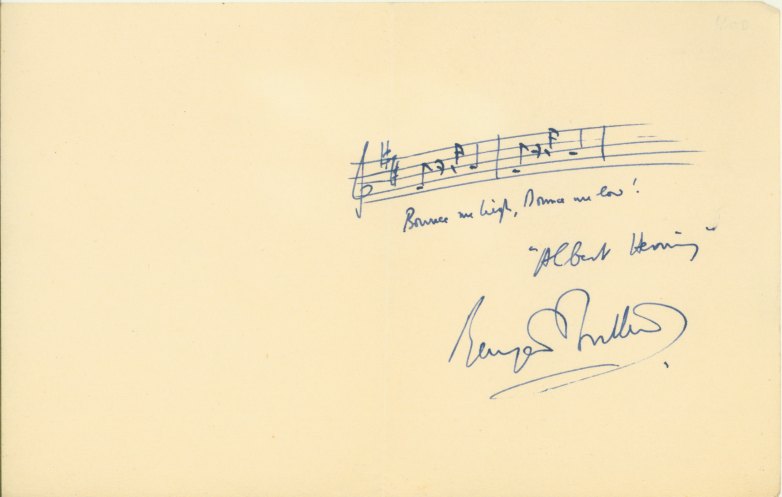 Britten, Benjamin (1913-1976)
Quote From "Albert Herring"
, signed signed "Benjamin Britten". Fine condition, on a small folded sheet.
An attractive two-bar quotation in blue ink from Britten's comic opera Albert Herring.
Composed in the winter of 1946 and the spring of 1947, this comic opera was a successor to his serious opera The Rape of Lucretia. The libretto, by Eric Crozier, was based on Guy de Maupassant's novella Le Rosier de Madame Husson, with the action transposed to an English setting.[1]He scored the opera for the same instrumental forces he had used in his first chamber opera The Rape of Lucretia, intending it like the earlier opera for performance by the English Opera Group.[2]The opera premiered on 20 June 1947 at Glyndebourne, conducted by the composer. According to one writer, the owner and founder of Glyndebourne, John Christie, "disliked it intensely and is said to have greeted members of the first night audience with the words: 'This isn't our kind of thing, you know'."[3] Some 38 years later Glyndebourne's 1985 production was "one of the most successful the opera has had".
AMQ-14199
Inquire for Price