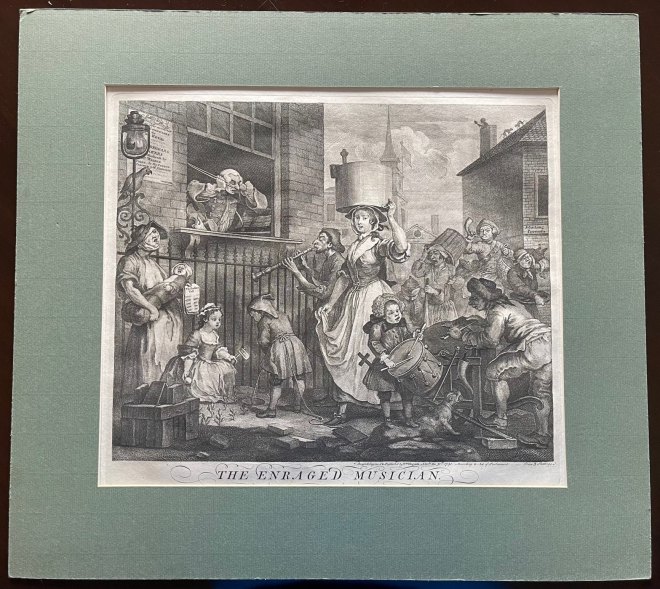 Click Image to Zoom
Enlarge Image
Hogarth, William (1697-1764)
The Engraged Musician.
London, 1741. Total size in mat: 20.25" h x 22.5" w. Total size of window: 14.5" h x 16.5" w. In excellent condition with very wide margins beneath mat. (Bottom margin with a faint water stain that is completely covered by the mat).
In this panorama of street life, Hogarth has elaborated on the devotion of eighteenth-century engravers to depict the itinerant tradesmen of London. Shown are a singer, various characters playing instruments (an oboe, a drum, a ratchet, a horn), as well as others adding to the cacophony, all driving the musician in the window to distraction.
The violinist in the window, appearing as a temperamental Italian maestro, has been identified at various times to be Pugnani, Cervetto, Castrucci, and even Tartini, although he was never in England.
An uncommon copy of the first complete state of this famous and widely reproduced image, presented in a simple green mat. The engraving was one of a pair, the other one being "The Distrest Poet".
GPH-15581
$1,500