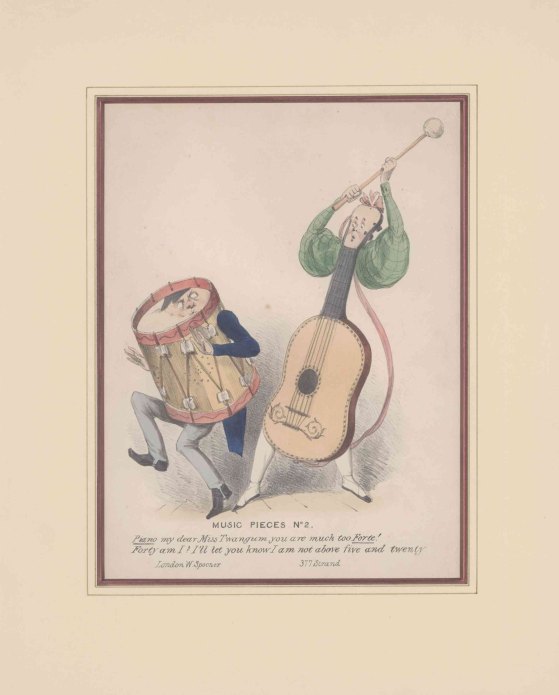 Enlarge Image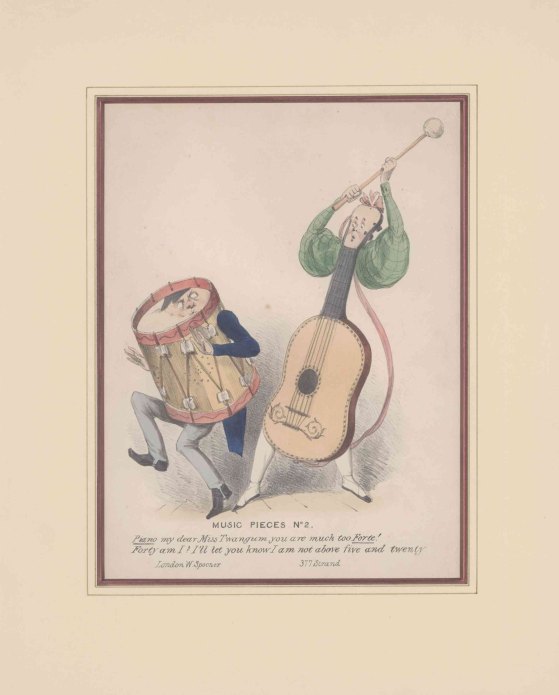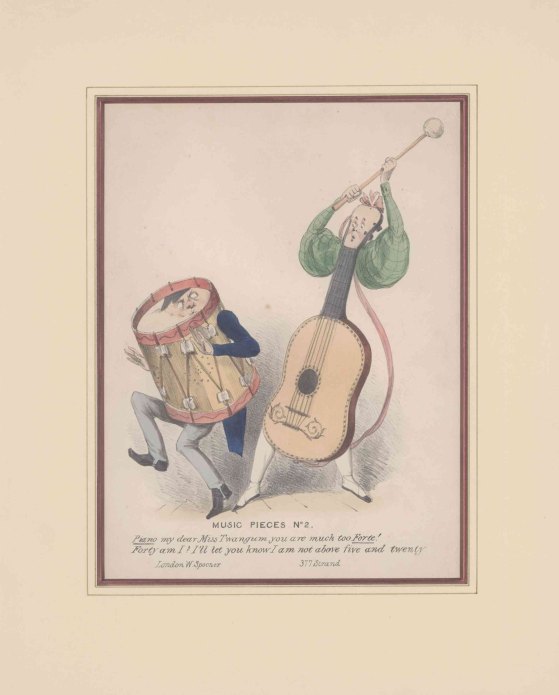 GUITAR & DRUM - CARICATURE
W. Spooner, London, c. 1831-1850. Total size in mat: 15" h x 12" w (38 cm x 30.5 cm). In excellent condition in a decorative. Very minor spotting between the two instruments.
A comic colored lithograph of an anthropomorphized guitar and drum. The guitar holds a mallet high above its head, ready to strike the drum, who looks back with caution. The whole is captioned:
Piano my dear Miss Twangum you are much too Forte!
Forty am I? I'll let you know I am not above five and twenty.
William Spooner (1796-1882) was a print publisher who specialized in lithographs of popular and comic subjects, many of which he produced for children. He ran his print business from 1831 to 1850.
GPH-15375
$135