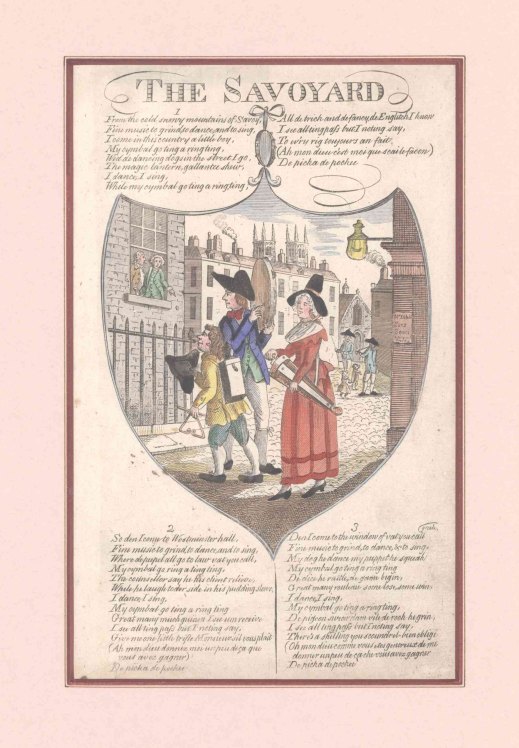 Enlarge Image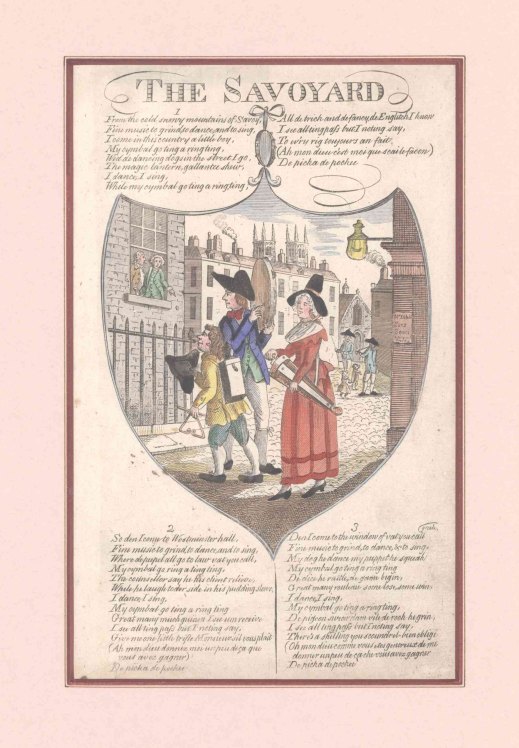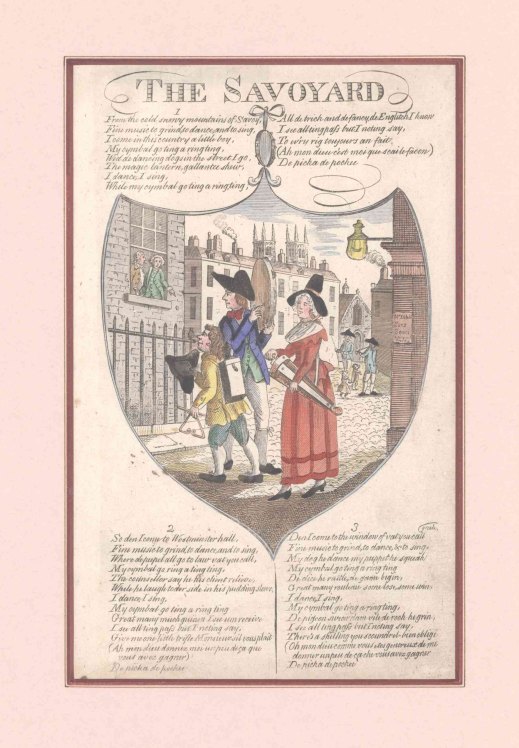 SAVOYARDS AT WESTMINSTER
Triangle, tambourine & hurdy-gurdy.
English, 18th century. Total size in mat: 16" h x 12" w (40.5 cm x 30.5 cm). Total size of print: 11" h x 7.25" w (28 cm x 18.5 cm). In very good condition. (A little creasing & bottom margin a bit tatty, all concealed by mat).
A brightly hand-colored engraving by an unknown artist depicting a group of three musicians on a cobblestoned street holding their instruments and attracting the attention of two Englishman in a nearby window. In the background the towers of Westminster Abbey can be seen along with another two Savoyards and their costumed dogs. Three verses of a comic song surround the image, which is outlined in a crest shape.
In the mid seventeenth century, musical peasants from the alpine region of Savoy began working as street entertainers. Trained marmots and dogs, as can be seen in the background of this engraving, were common features of their performances. Harsh economic conditions in Savoy, though, soon forced these musicians to seek audiences elsewhere. Many fled to nearby Paris, but a sizable number settled in London, where they continued the performance tradition for over a century. This engraving is one of many eighteenth-century examples of English prints on the subject of these musicians.
GPH-15362
$150