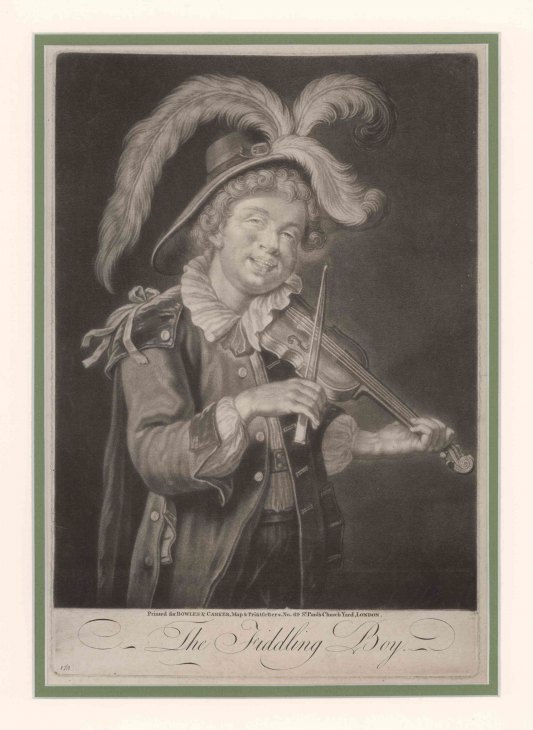 Click Image to Zoom
Enlarge Image
VIOLIN - "A FIDDLING BOY"
Haid, Johann Gottfried
London, Probably third quarter of the 18th century. Total size in mat: 18.25" h x 14" w. In excellent condition (very minor creasing on bottom right).
A young man, shown three-quarters length in Van Dyck dress, plays a violin while smiling at the viewer. He holds a small baroque bow with an ivory frog. An excellent copy and attractively double-matted.
This mezzotint was originally printed by Johann Gottfried Haid, who worked for Boydell and Henry Parker in London. This one was subsequently published by Bowles & Carver shortly thereafter, Haid having returned to Vienna in 1766 to found a school of mezzotint at the Academy there.
GPH-15171
$600