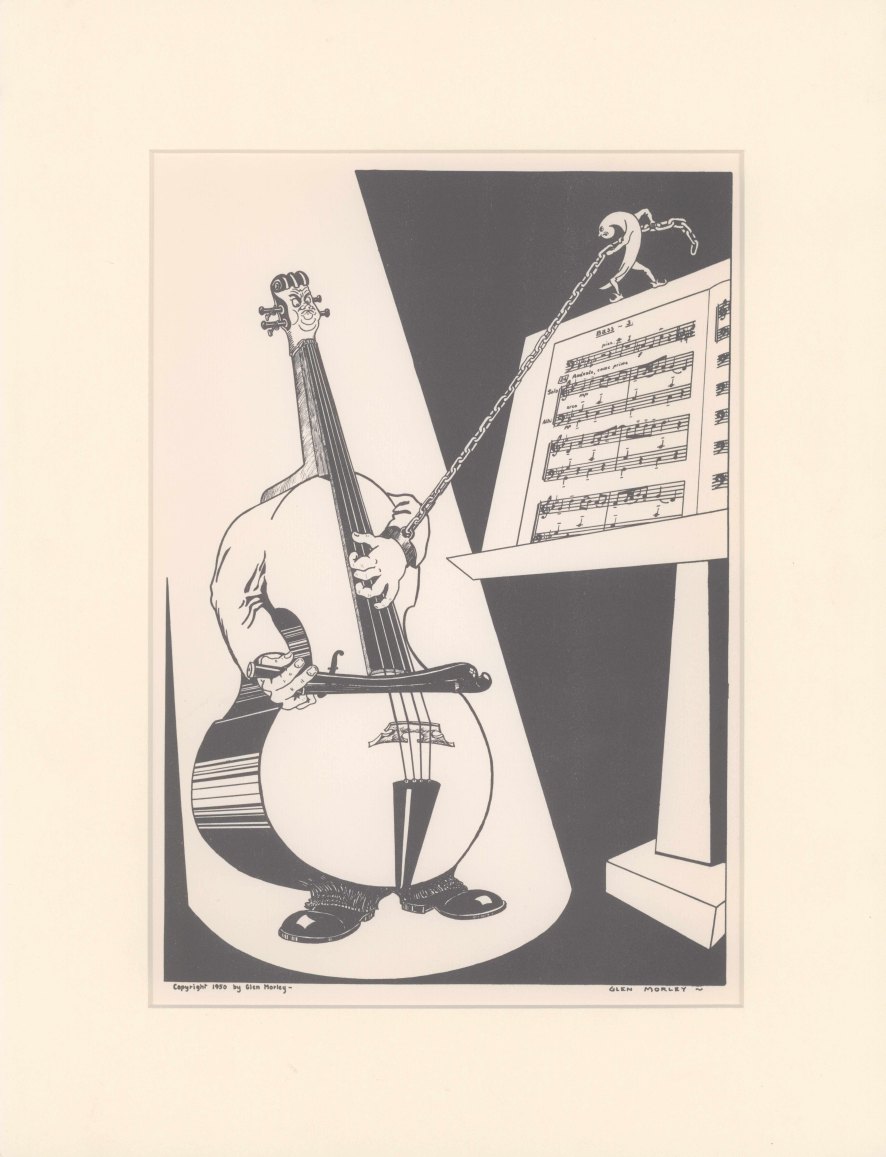 Click Image to Zoom
Enlarge Image
DOUBLE BASS - CARICATURE
Morley, Glen Stewart (1912-1996)
1950. Total size in mat: 12" h x 15.5" w (30.5 cm x 39.5 cm). In excellent condition.
An original print showing an anthropomorphized double bass frustratedly trying to play in his upper range as a bossy bass clef in elfish shoes, perched atop the music stand, attempts to guide the bass' left hand back down the finger board with a chain.
Glen Stewart Morley was a Canadian cellist, composer, conductor, and well-known caricaturist of musical subjects.
GPH-15161
$150