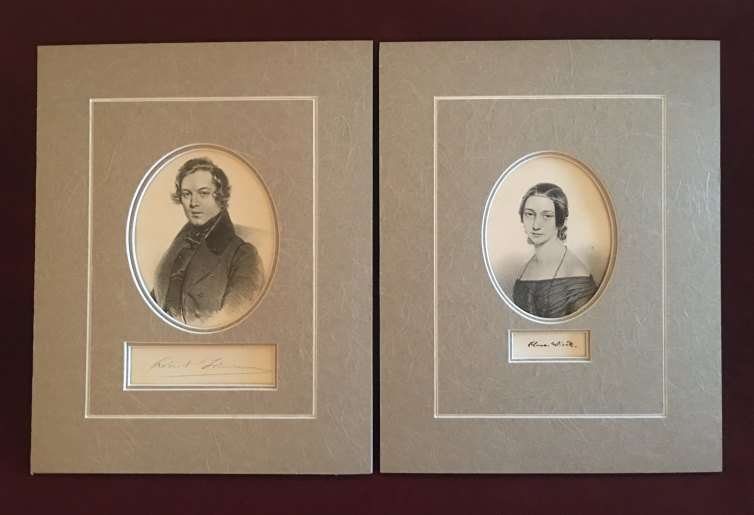 Enlarge Image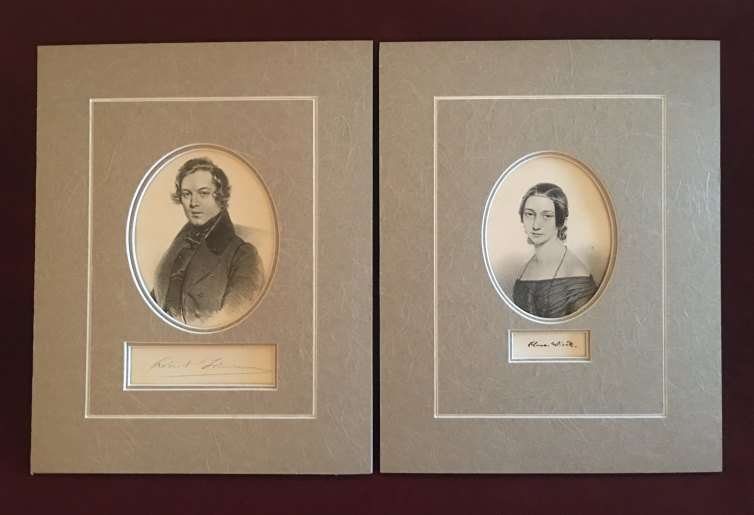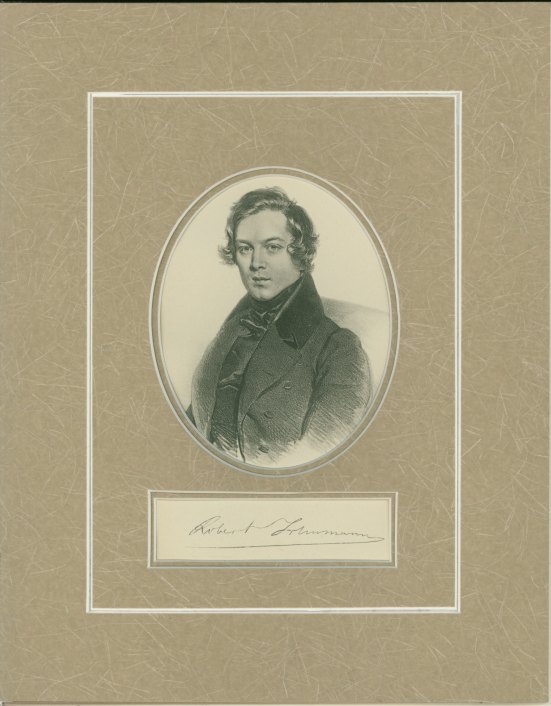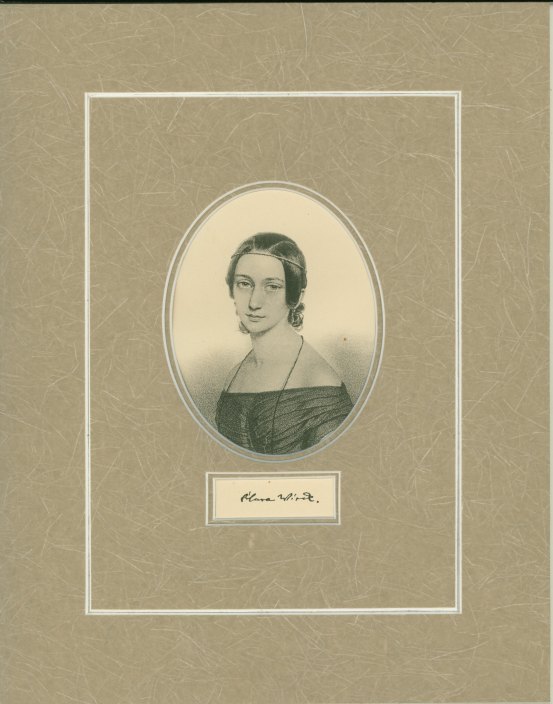 SCHUMANN - PAIR OF PORTRAITS
Matted Portraits Of Robert And Clara Schumann.
A pair of ovalized lithographic portraits with facsimile signatures, each decoratively matted with a total size of circa 12" h x 9.5" w. Clara is shown as Clara Wieck, prior to her marriage to Robert; Robert is shown as a young man in his prime. Both in excellent condition.
This couple is probably the most famous married musical partnership of the nineteenth century.
GPH-14425
$350