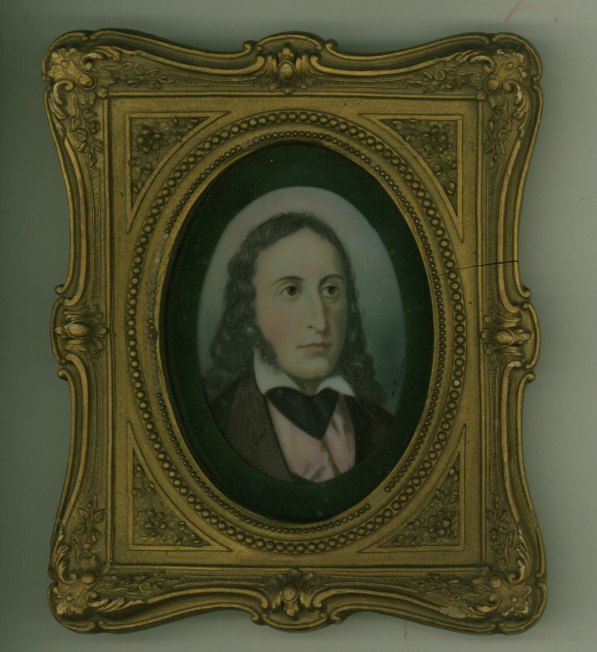 Click Image to Zoom
Enlarge Image
PAGANINI - PORTRAIT ON IVORY
Zuber, Henri
Portrait On Ivory.
Germany or Paris, Second half of the 19th century. Total size: c. 6" h x 5.5" w. The painting itself is excellent. The frame has a few chips on the inner beading border and a small crack on the right side.
A charming portrait of Paganini, delicately and finely executed in watercolor on ivory and signed H. Zuber. It is not a copy of a specific portrait, although it closely resembles one by Krug published in Hamburg in 1829-30, which Paganini was known to appreciate (see Axelrod, p. 233 & Spronk p. 45).
We assume that H. Zuber is Henri Zuber (1844-1909), an artist from Alsace known primarily for his landscapes.
GPH-14336
$750