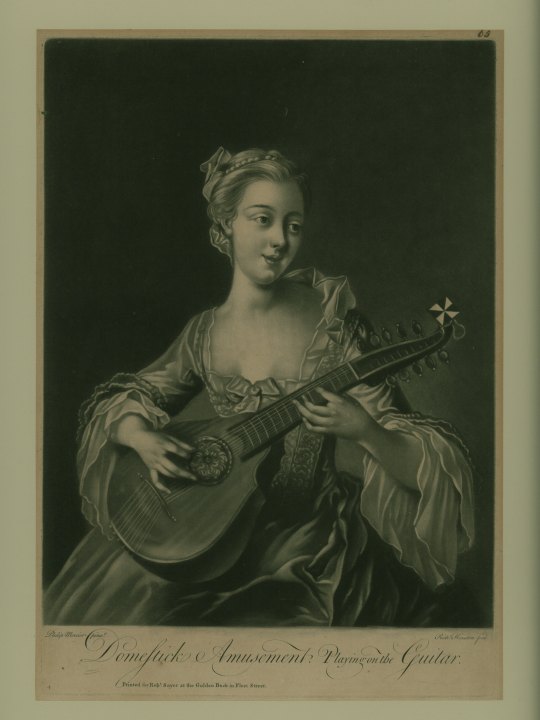 Enlarge Image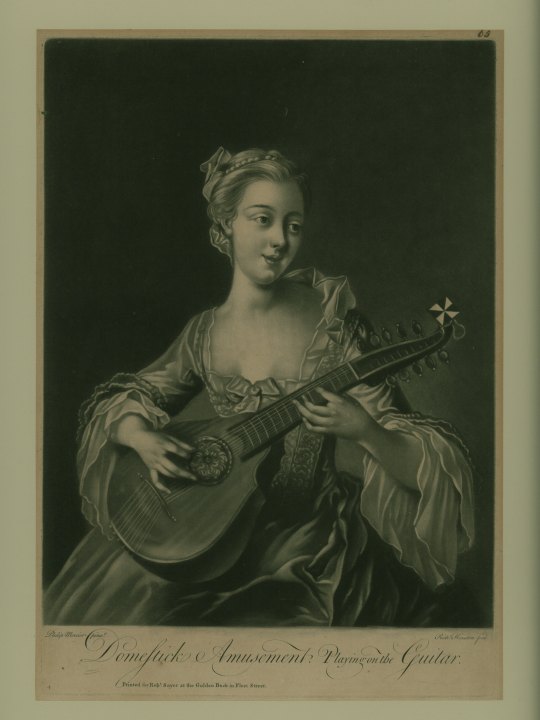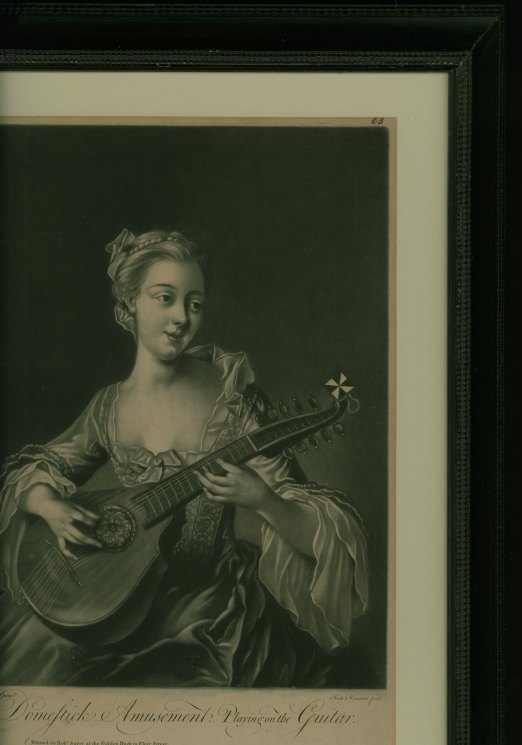 CITTERN - MEZZOTINT ENGRAVING
Houston, Richard
"Domestic Amusement".
London & New York, First half of the 18th century. 14" x 10" sc. (35.6 cm x 25 cm), cropped to just beyond the plate marks. Excellent condition. In an antique ebonized and beaded frame.
A fine mezzotint by the Irish engraver Richard Houston after the French painter and etcher Philippe Mercier (1689-1760), both of whom worked in London. Entitled Domestic Amusement. Playing on the Guitar, it is a portrait of an elegant lady playing a typical 10-string English cittern, a common instrument during that period and which is basically a guitar.
GPH-14252
$850